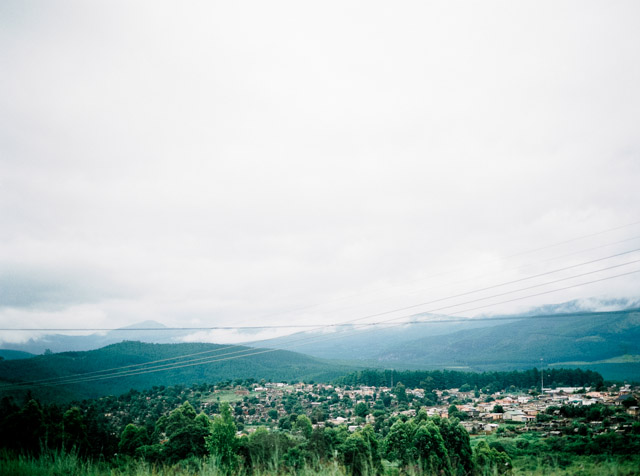 After The Cape we flew to Hoedspruit and a friendly driver came to pick us up and drive 3 hours to our home for the upcoming 5 nights: Kruger Park.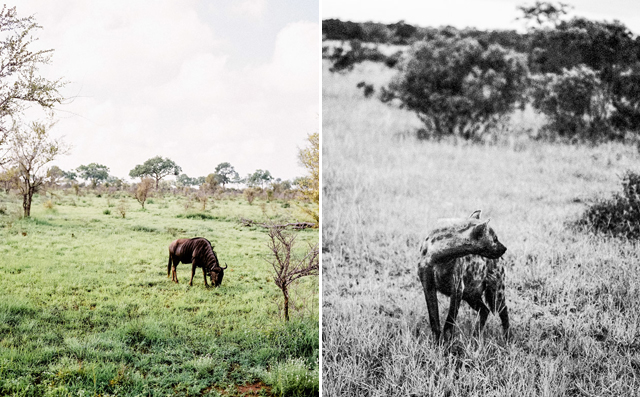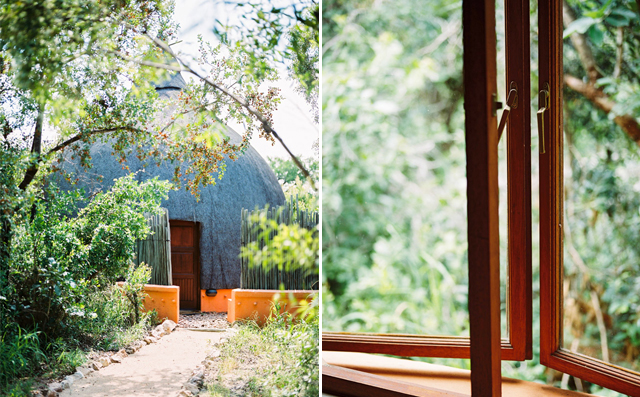 Paradise!
We stayed in Hoyo Hoyo and we slept in this cute hut that had everything we needed, even a bath and an outdoor shower! There was no fence around the resort so we always had to be careful for animals. The temperature was higher and there was a lot of humidity and above that my body didn't respond well to the malaria-tablets so I needed some time to adjust but I was so happy to be in this paradise!
Daily schedule
The next 5 days this was what we did all day: wake up at 5, first gamedrive at 5.30, come back at around 9 and have breakfast, shower, sleep a bit, have lunch around 14.00, sleep a bit more or have a drink, change into different clothes for the evening drive, 17.00 afternoon/evening drive, come back around 20.30, have dinner at 21.00, back in the hut by 23.00 and off to bed because we had to wake up again at 5. Pretty good schedule right?
People from all over the world
The people at Hoyo Hoyo felt like family, it was a small resort with a maximum of 10 guests. So everybody knew everybody and we had an amazing time with the staff, rangers and other guests. Since we stayed 6 days we saw a lot of people come and go and it's always such a great feeling to spend time with people from all over the world. Also, the food was amazing! We had dinner next to the campfire, ah it was sooooo good!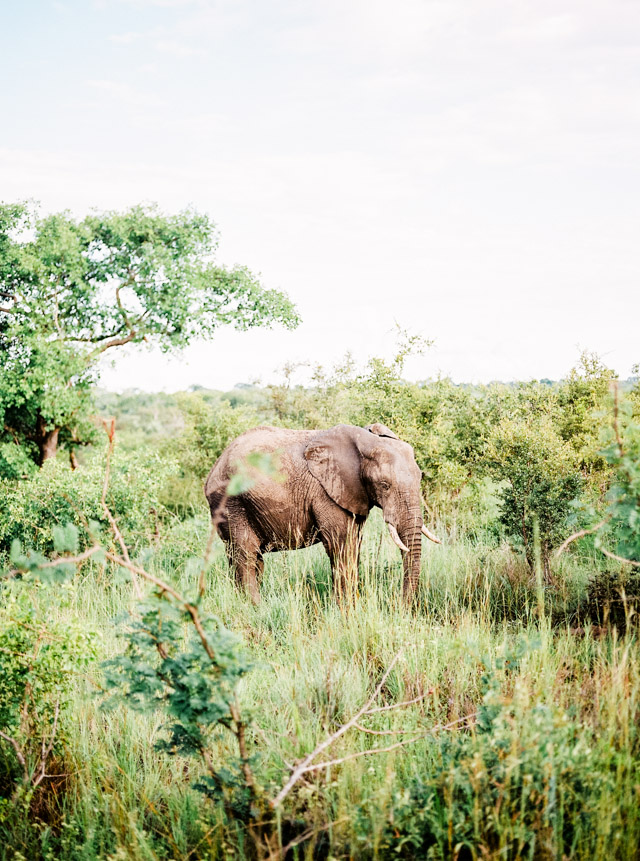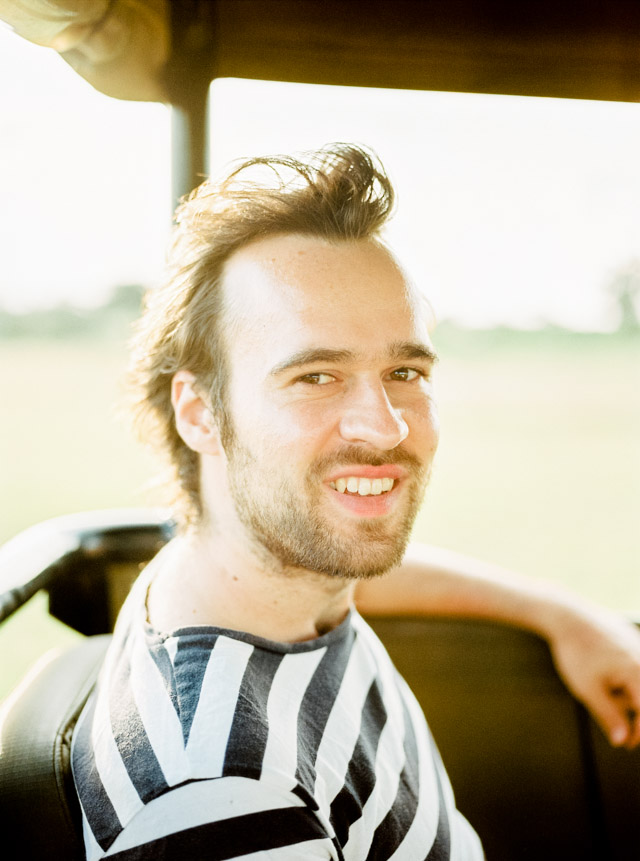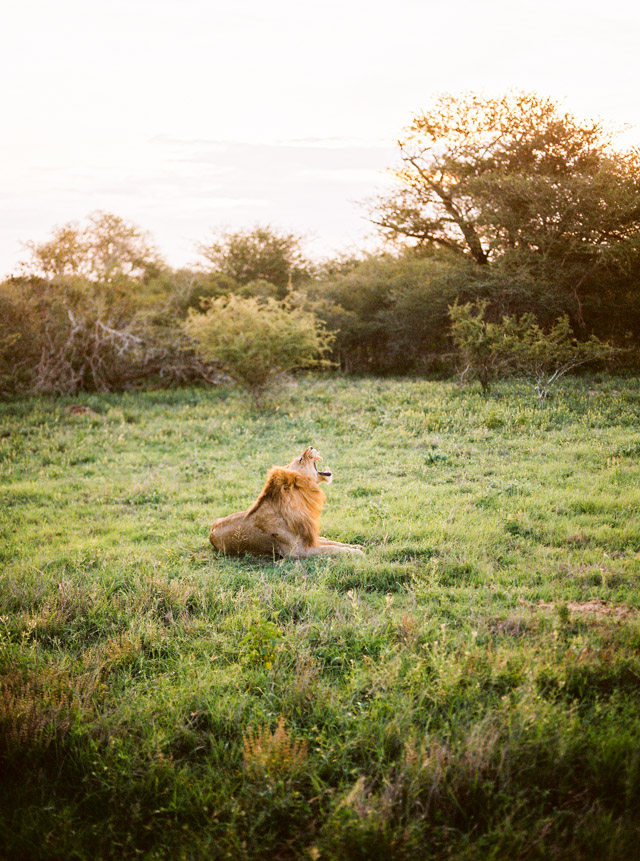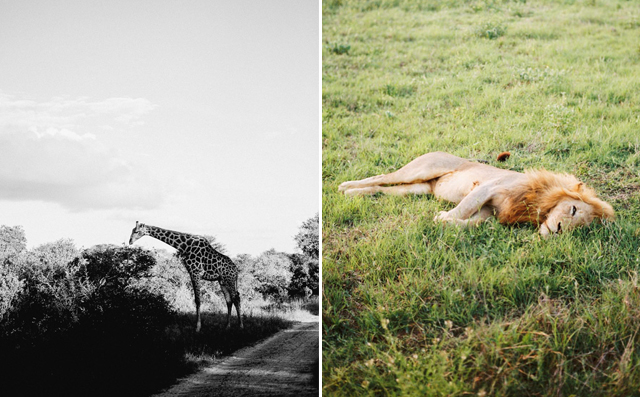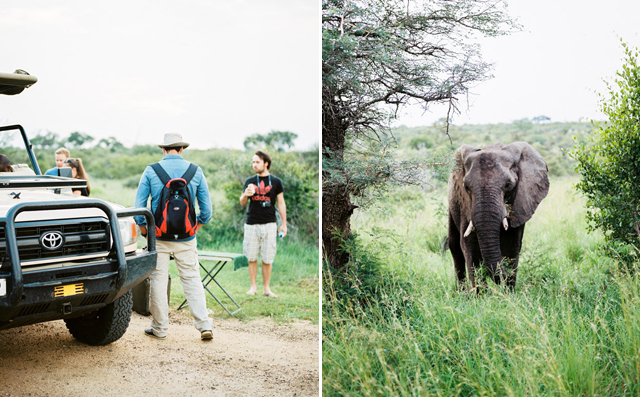 Sunset drinks
During the afternoon/evening drive we always made a small stop right around sunset to enjoy the view, stretch our legs and have a drink. At first I was a bit scared to get out of this big, safe jeep. After all: these animals are the real deal! But as long as we stayed close to the jeep and the ranger it was okay and I really looked forward to this stop every day. The sunsets are the most gorgeous onces I have ever seen.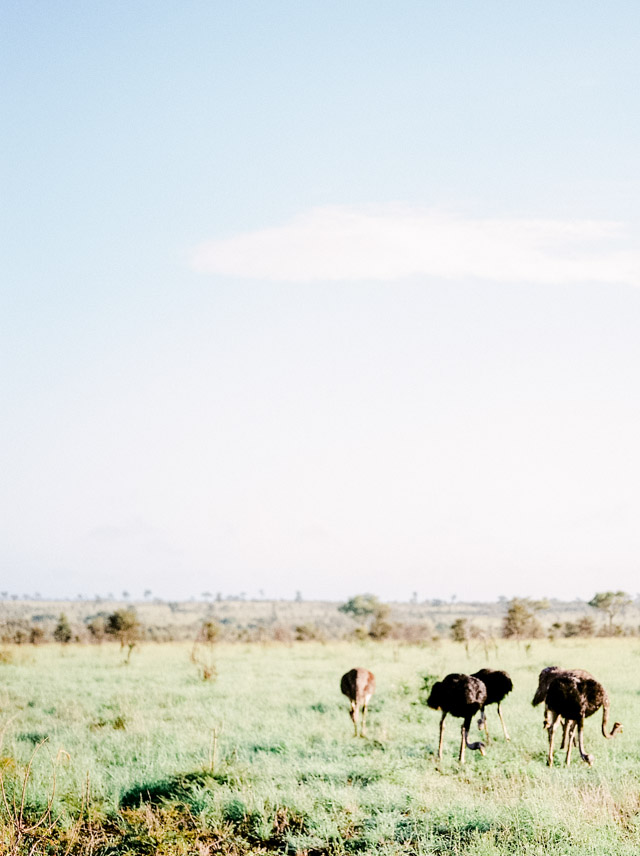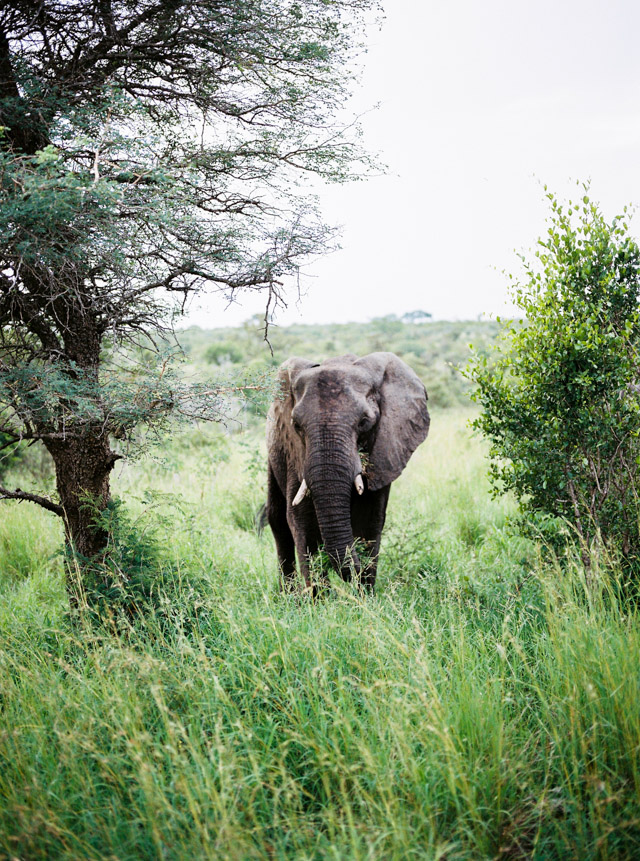 No zoom, baby
We saw soooo many animals, wow! Nature and animals were our main reason for this trip and so we enjoyed it so much! Nature and animal photography is something completely different and when you watch these images please keep in mind that I only own a 80mm lens and so nothing is zoomed in: these animals were sometimes just SO close, eep!!! (so now I want you all to scroll back to that shot of the lion, yes people…no zoom!) Most of the time I just watched with my own eyes and didn't take photos all the time but I think these shots will give a good idea of the experience.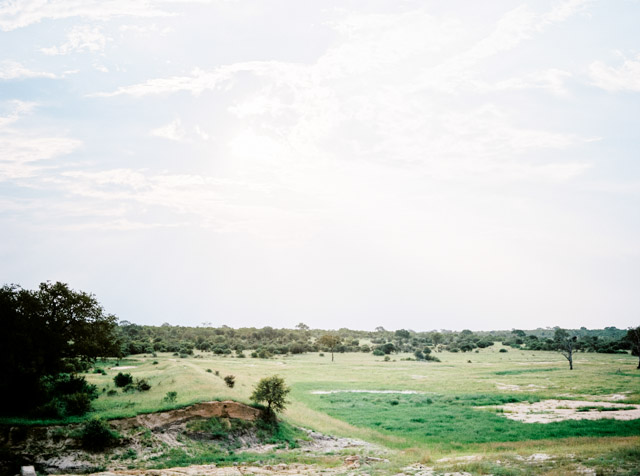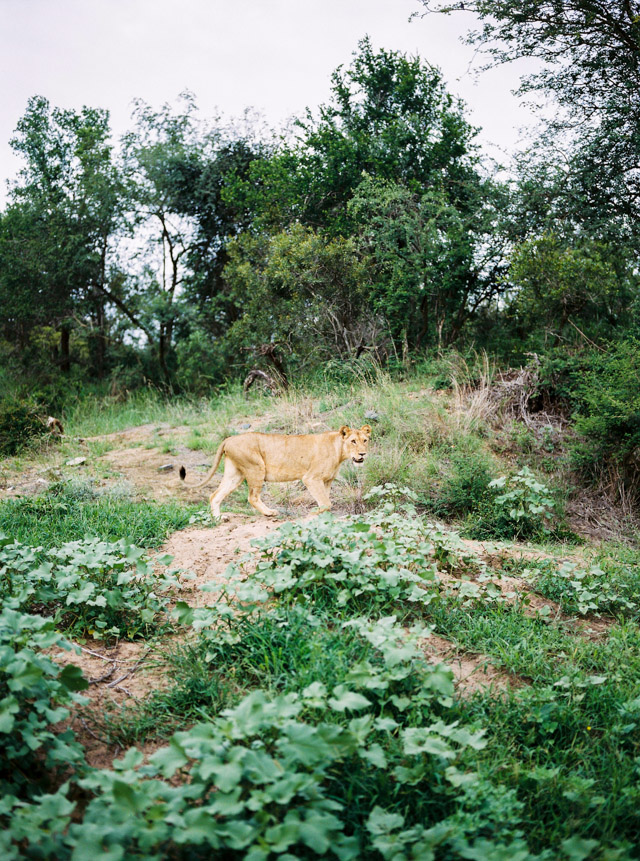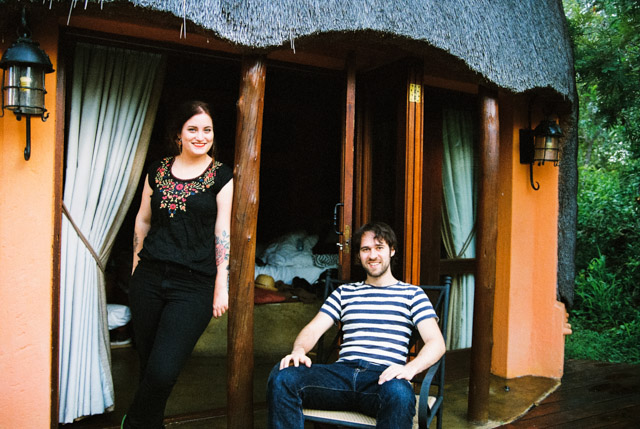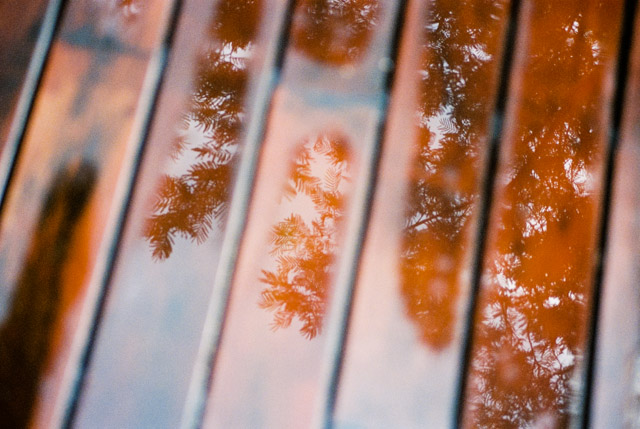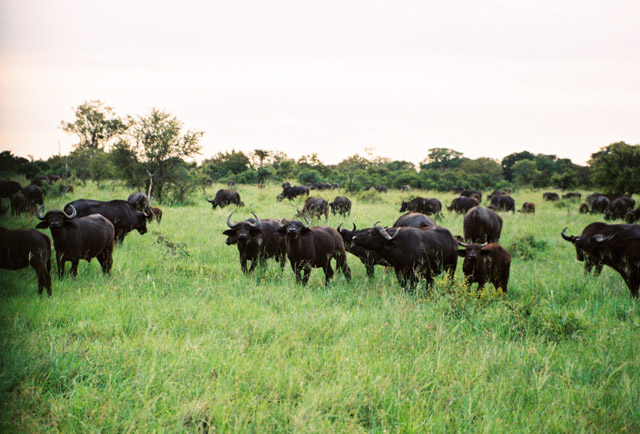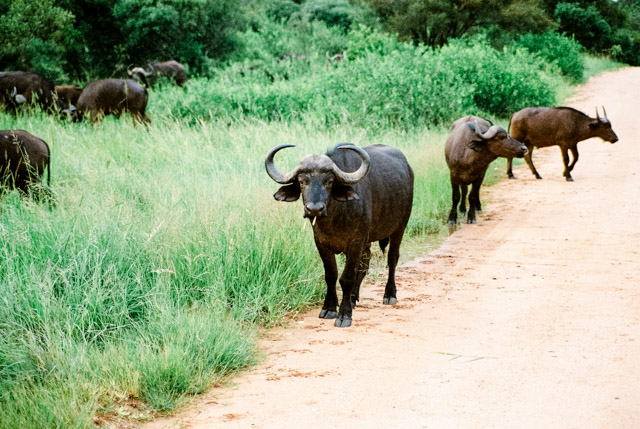 And then we drove right through a herd of more than 300 buffalo's! We all sat quiet in the jeep, just watching these huge animals pass by. The buffalo is the most dangerous animal in South Africa because unlike the other animals it doesn't give any warning to you to back off. It attacks straight away. And since our hut and resort didn't have a fence around it we always had to call for guards when we wanted to leave our hut when it was still dark.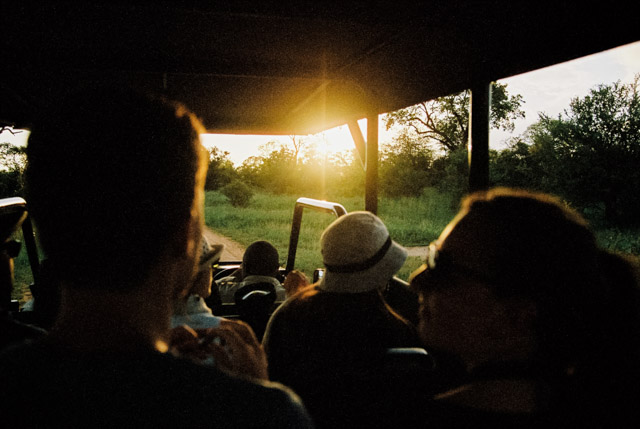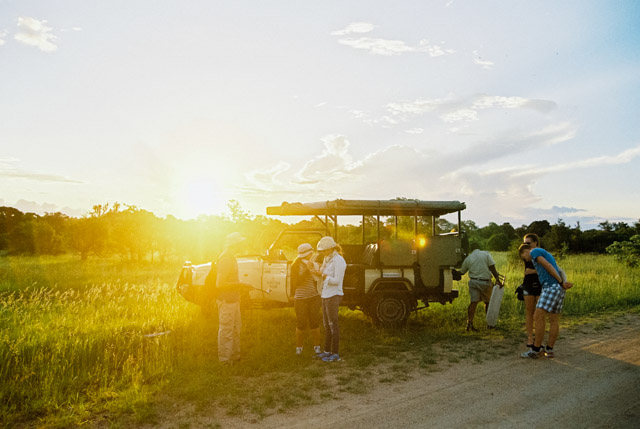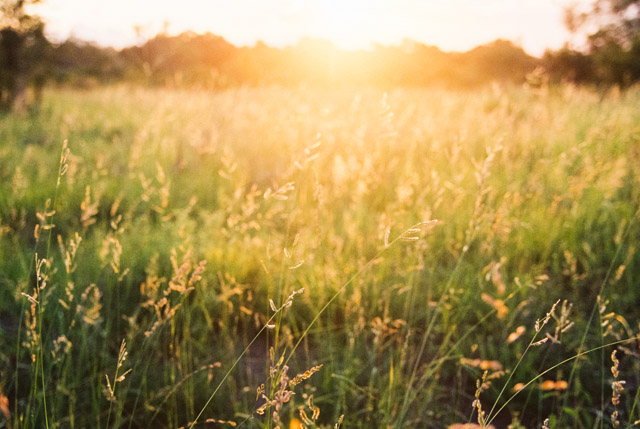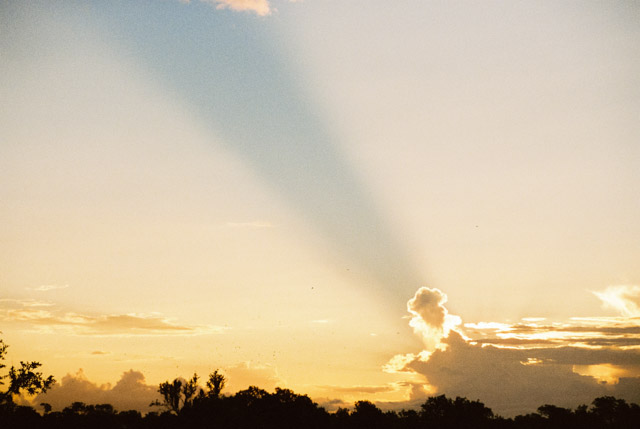 So that was Kruger Park. After Kruger Park we took the so called 'Panoramic Route' which drove us past waterfalls, gorgeous views and also a lot of misty views :).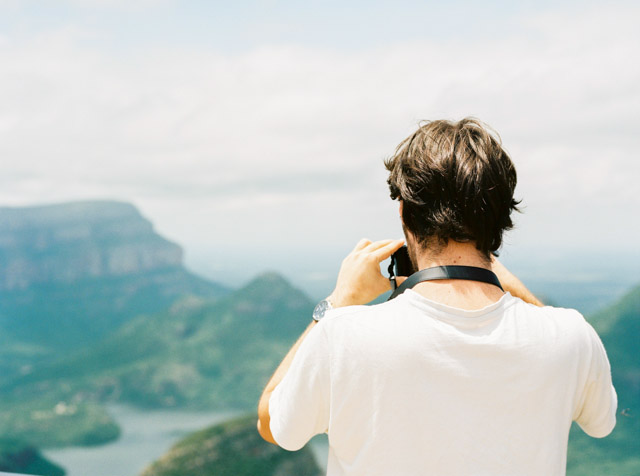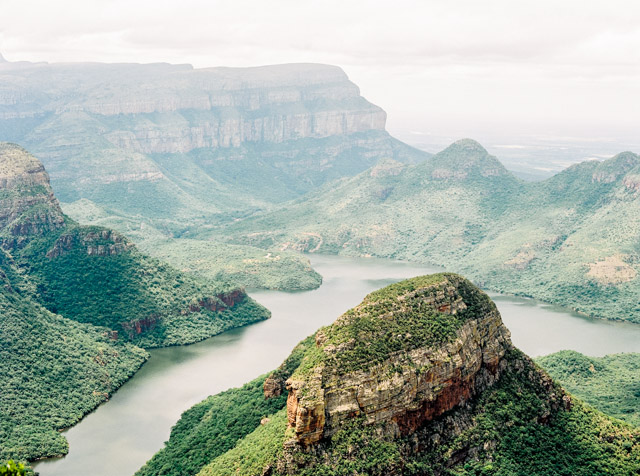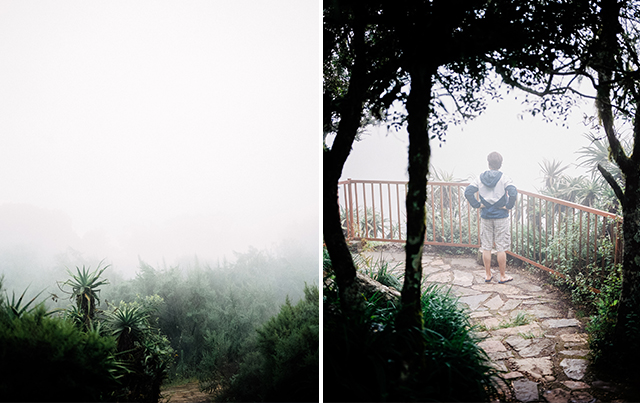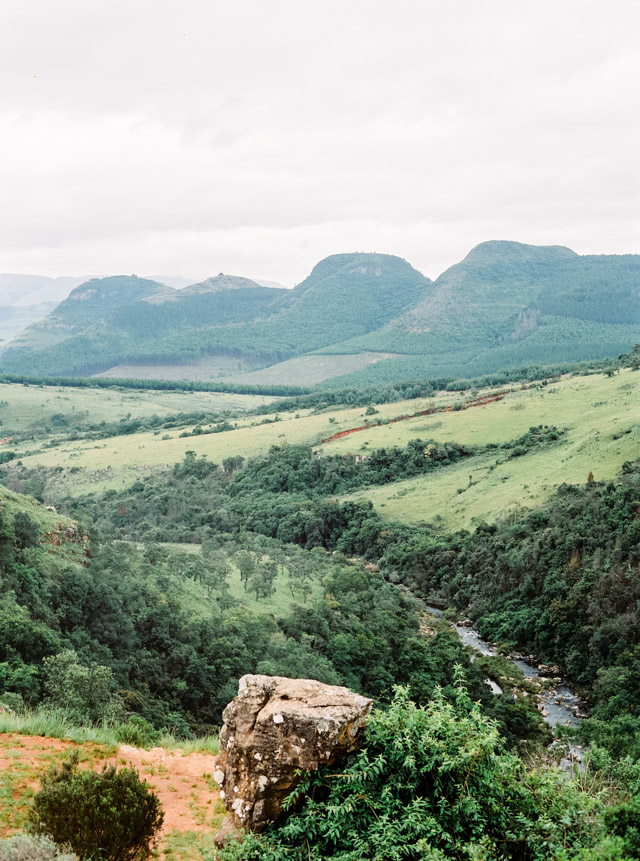 Next stop would be Zimbabwe and so we had had a one-night stop in White River and this place was such a treat!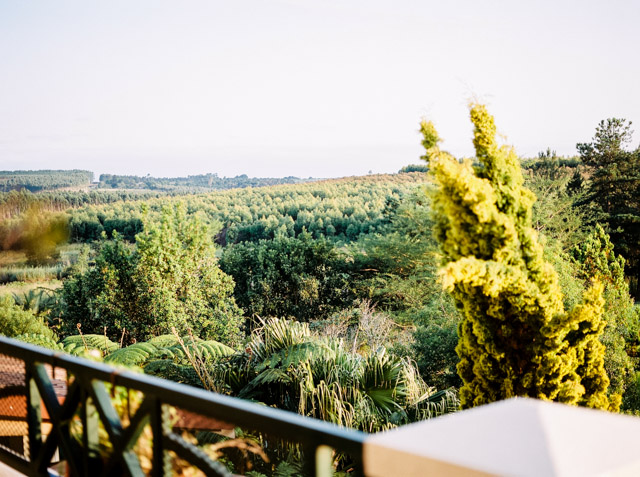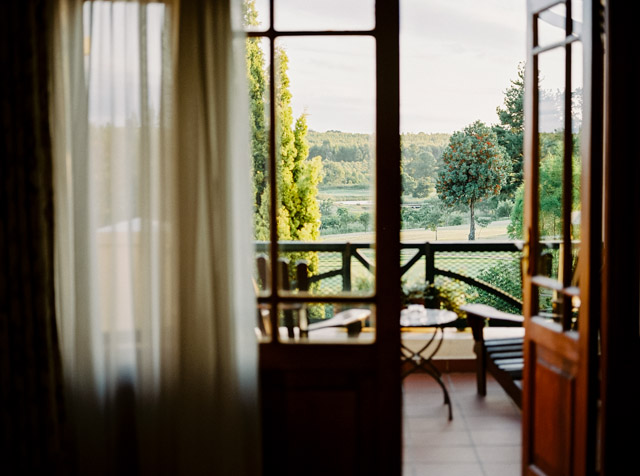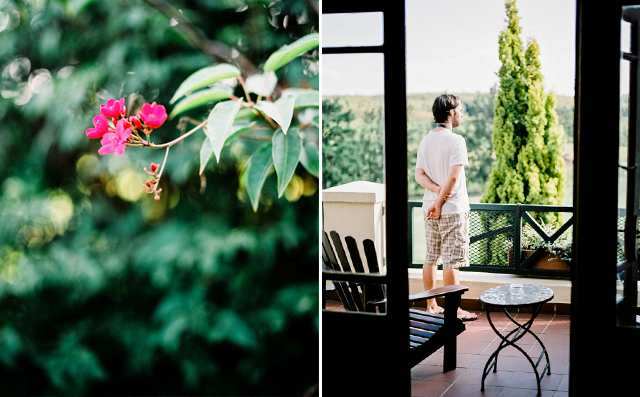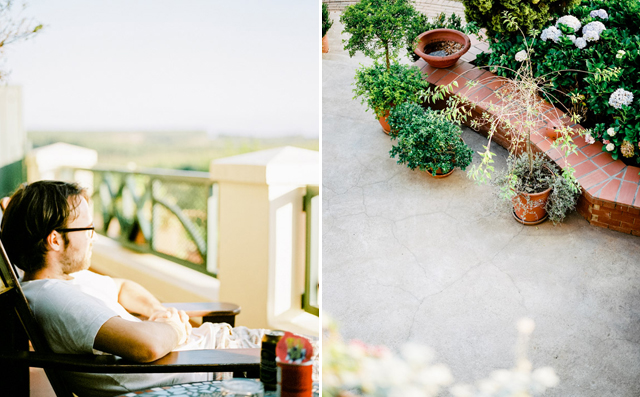 We stayed in a place called Oliver's Lodge. We arrived around lunchtime so there was enough time left to soak up the view from our room and walk around the garden and the neighbourhood. We were ready for our new adventure that would bring us from citylife to the outback!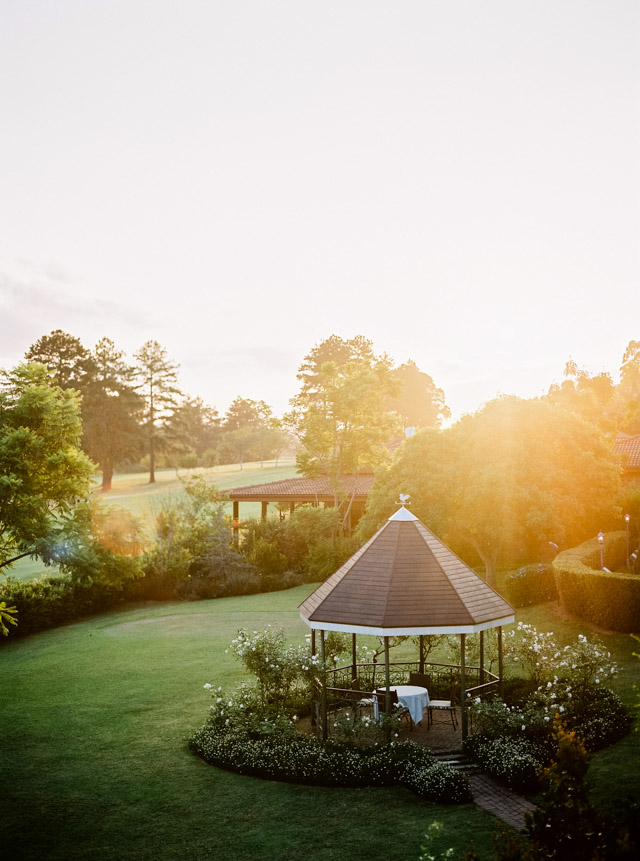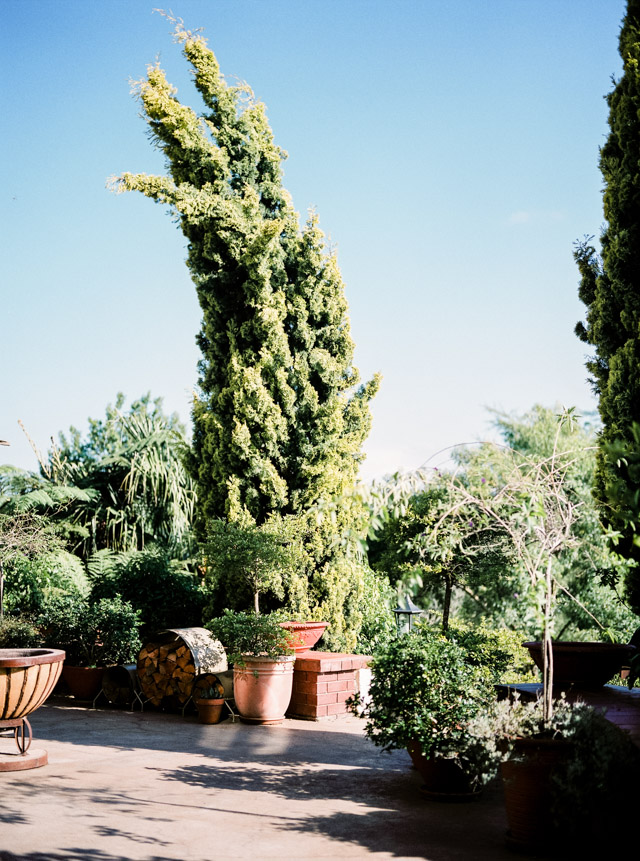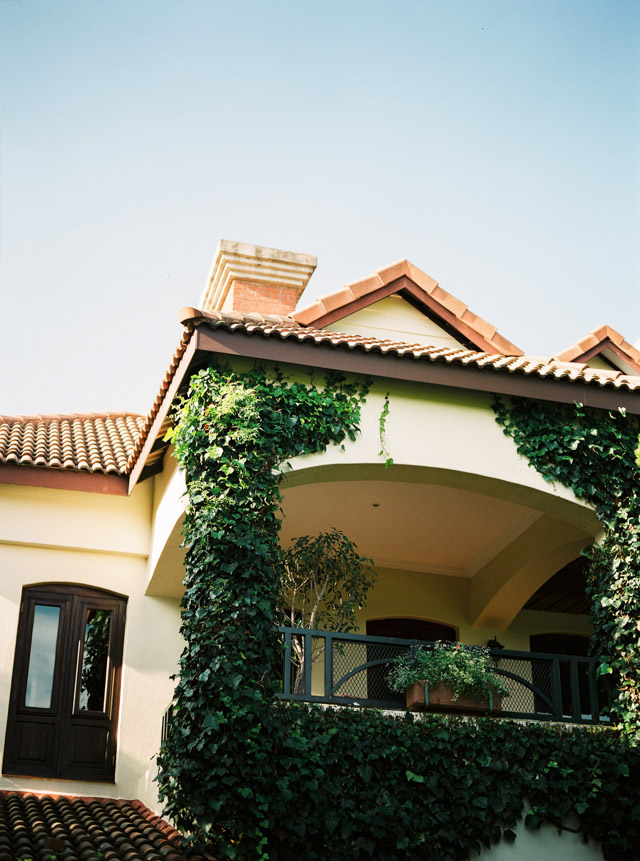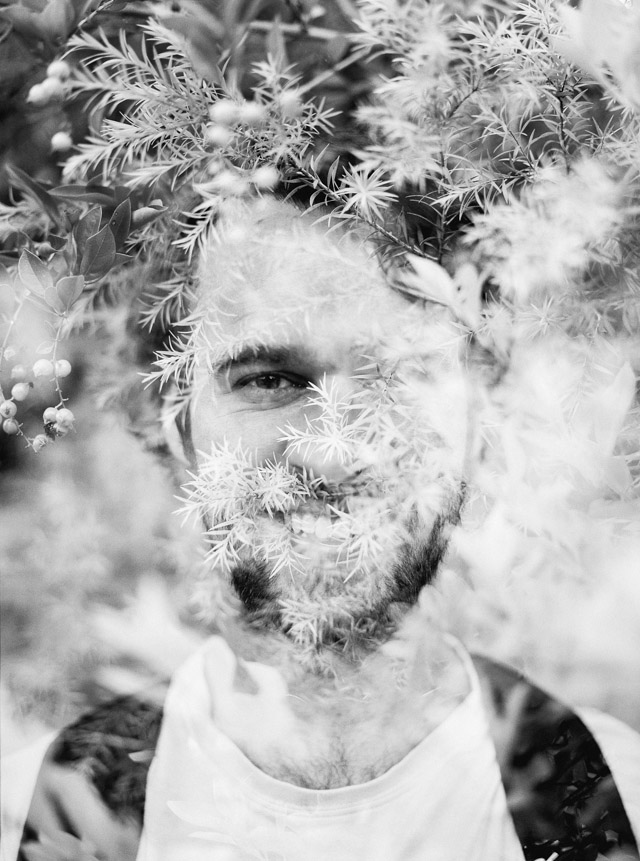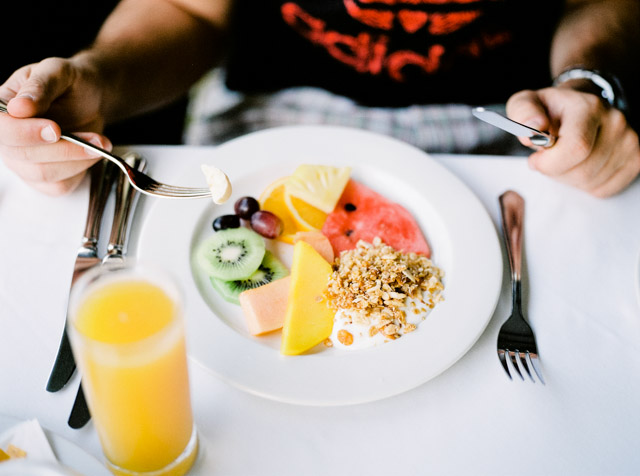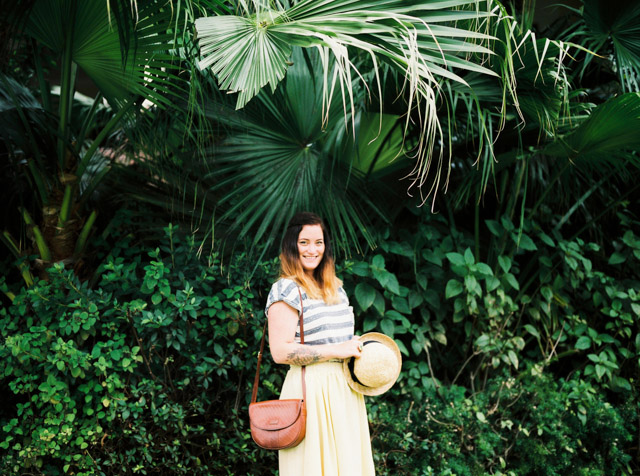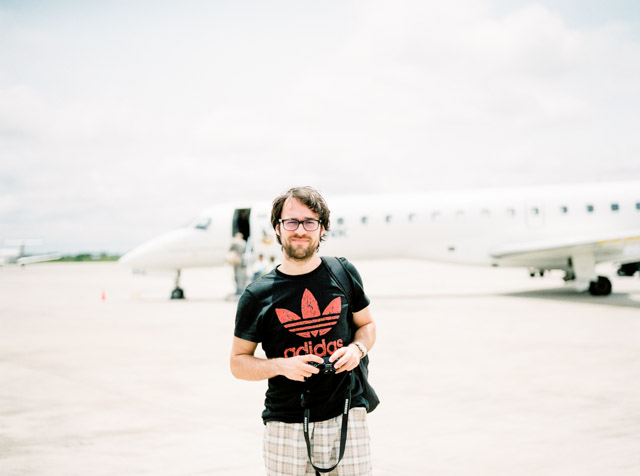 Curious for Zimbabwe? I'll show you in the next post!

More photos + prints
If you'd like to order prints from these photos, head over to my shop to order! All the images from this blogpost and a lot more can be seen there. All prints are printed on premium FUJI matte paper, really stunning!