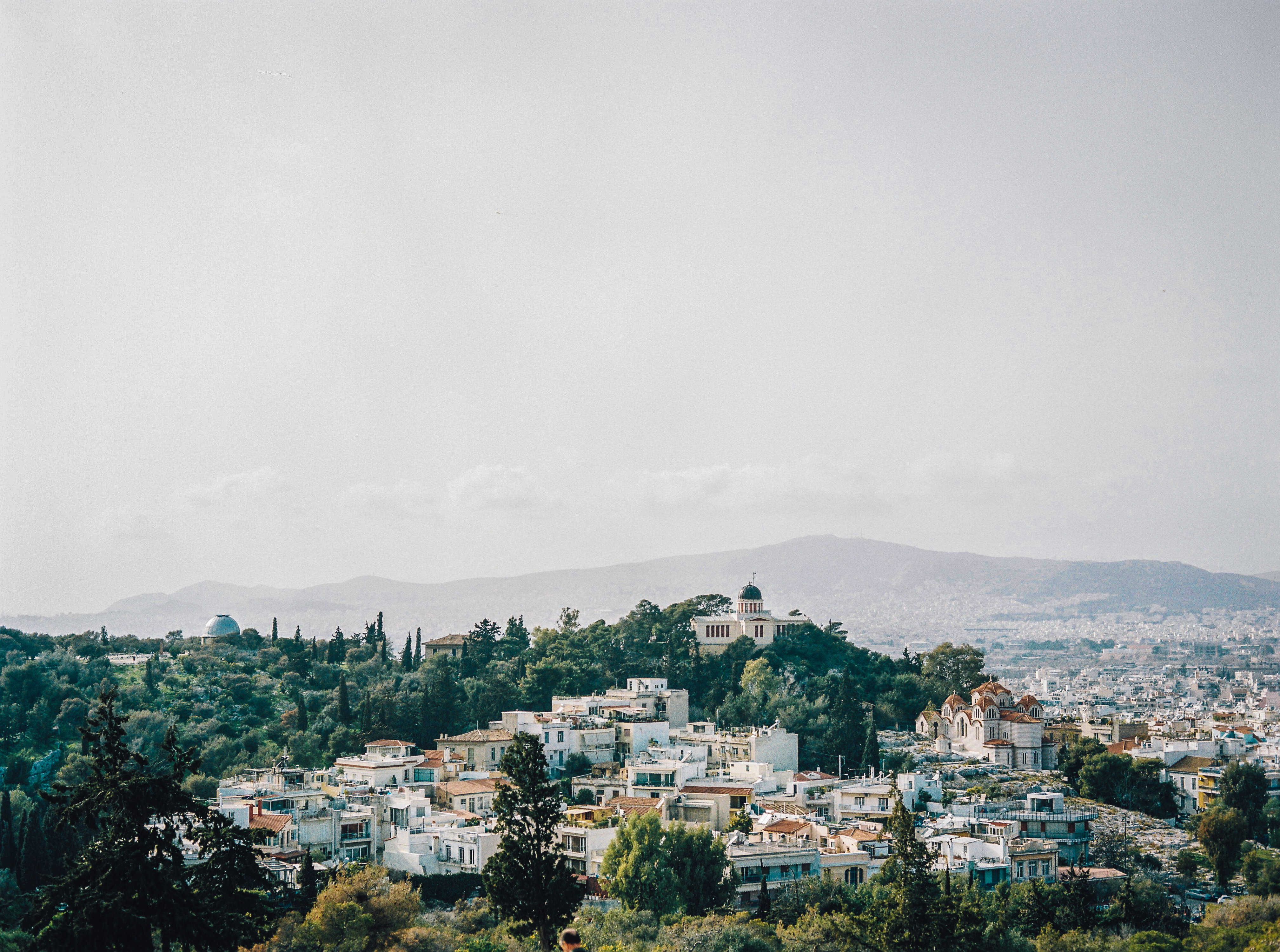 Athens for Time to Momo
I usually don't blog tons of photos in one post because I am a big believer of 'image fatique' and I rarely get to the bottom of a blogpost from someone else when it has so many photos BUT hear me out this time! Let me take you to Athens, to the streets filled with orange trees and the beautiful wooden doors. The soft light all the different places to sit and enjoy a beer. I shot this beautiful city for Time to Momo (Dutch travel guide) with a list of addresses in one hand and my trusty camera in the other. I was happy to have Mario with me too to enjoy this city together, we both never went to Athens before.
At the end of these 3 days we discussed our favorite thing from the trip and we both answered: Areopagus. A huge rock that you can climb and from where you have a beautiful view over the city (as you can see in the photo above). Next time we bring a bottle & some food up there! For Dutchies, you can read all of the must sees & tips along with my photos here.