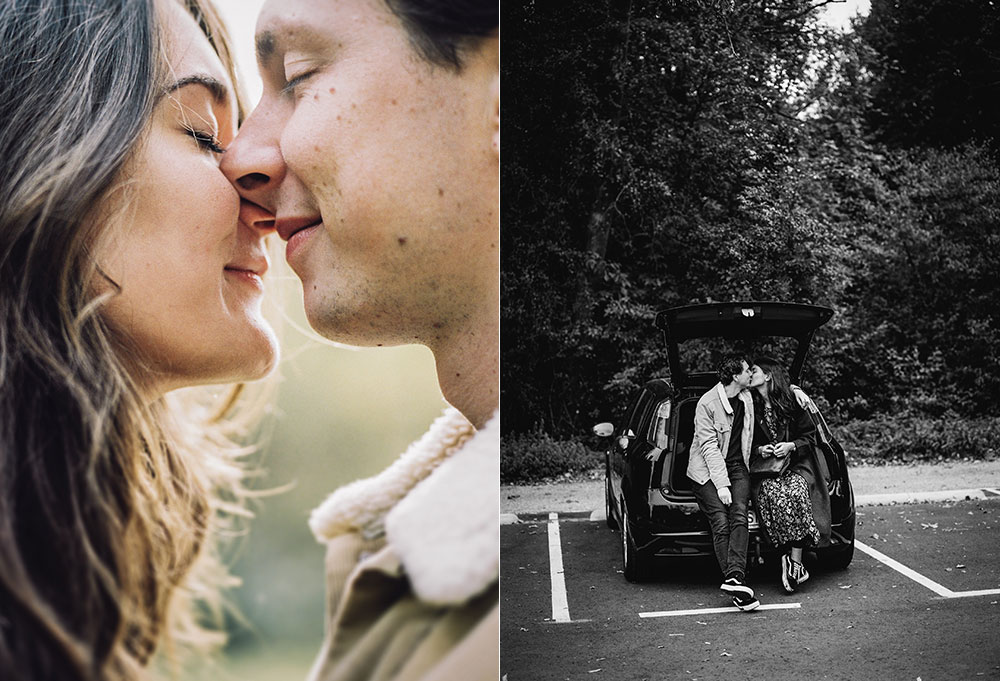 Loveshoots, ik doe ze niet zo vaak maar als ik er een aanvraag voor krijg word ik er altijd erg gelukkig van. Zoals bijvoorbeeld deze shoot voor Aline en nu mocht ik Lot en Ivar fotograferen. Als je mij al eventjes volgt dan ken je Lot natuurlijk al lang en breed van onder andere onze samenwerking voor gedichtbundel Wezens -foto's waar ik nog steeds heel trots op ben- en recentelijk voor het prachtige boek Alle Dieptes. Over dat laatste vertel ik je binnenkort heel graag meer (en laat ik je heel veel foto's zien), want het is een heel bijzonder project. Maar voor nu even wegzwijmelen bij deze fijne herst shoot die volledig los staat van bovengenoemde projecten. Wat ik zo fijn vind aan de loveshoots (en dit geldt overigens ook voor de familieshoots) is dat het zo intiem is en dat je echt herinneringen vast mag leggen voor het leven. Bijzonder hoe mensen mij volledig durven te vertrouwen om iets neer te zetten waar ze over 30 jaar nog steeds met een warm hart naar terug kijken. Leuk detail: deze loveshoot hebben we geschoten in het Kralinse Bos, dezelfde plek als waar we Wezens hebben gefotografeerd. Enjoy!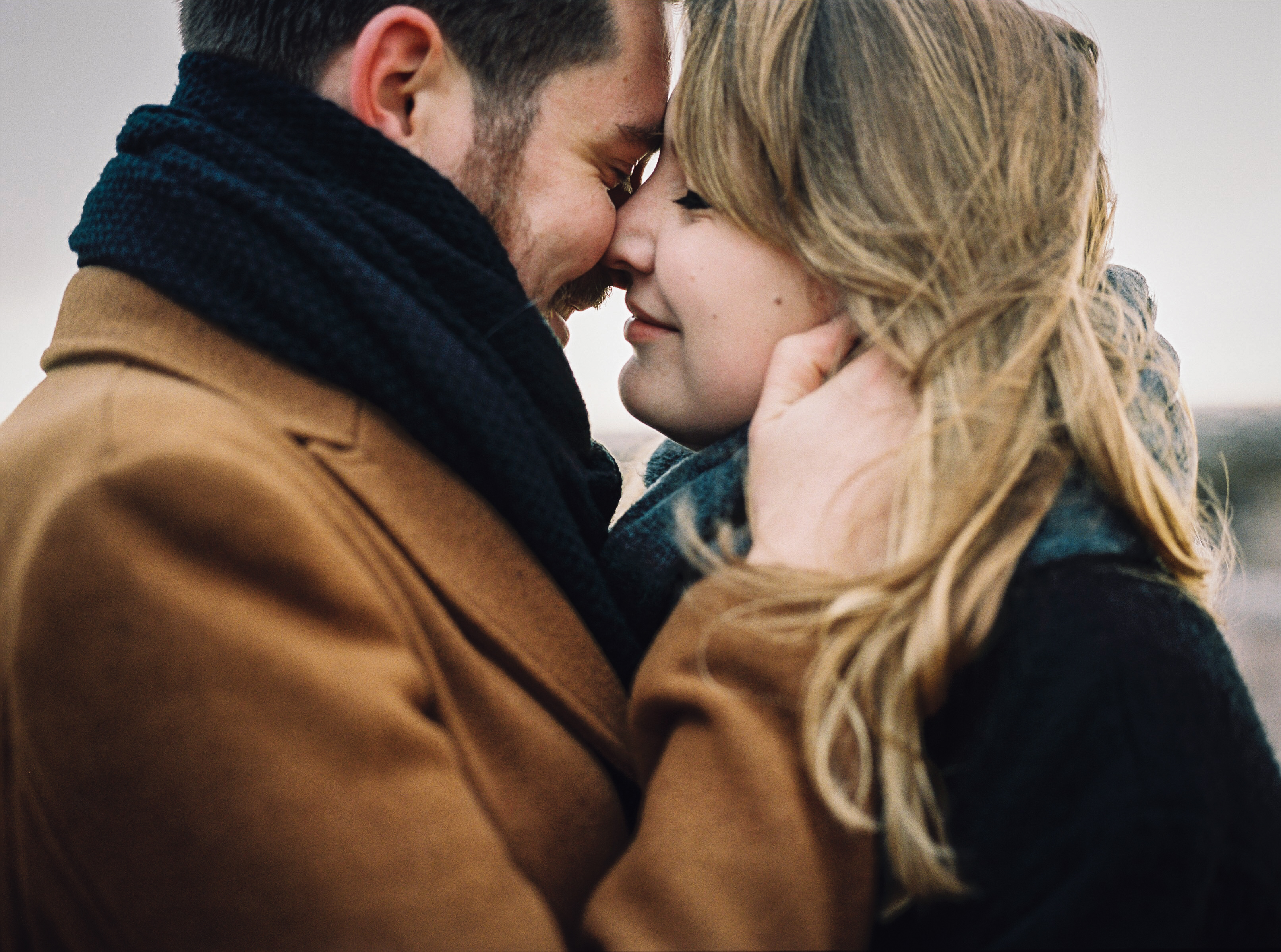 The last islands of snow were slowly melting when we climbed onto the dunes to find some light on a dark, rainy Winter day.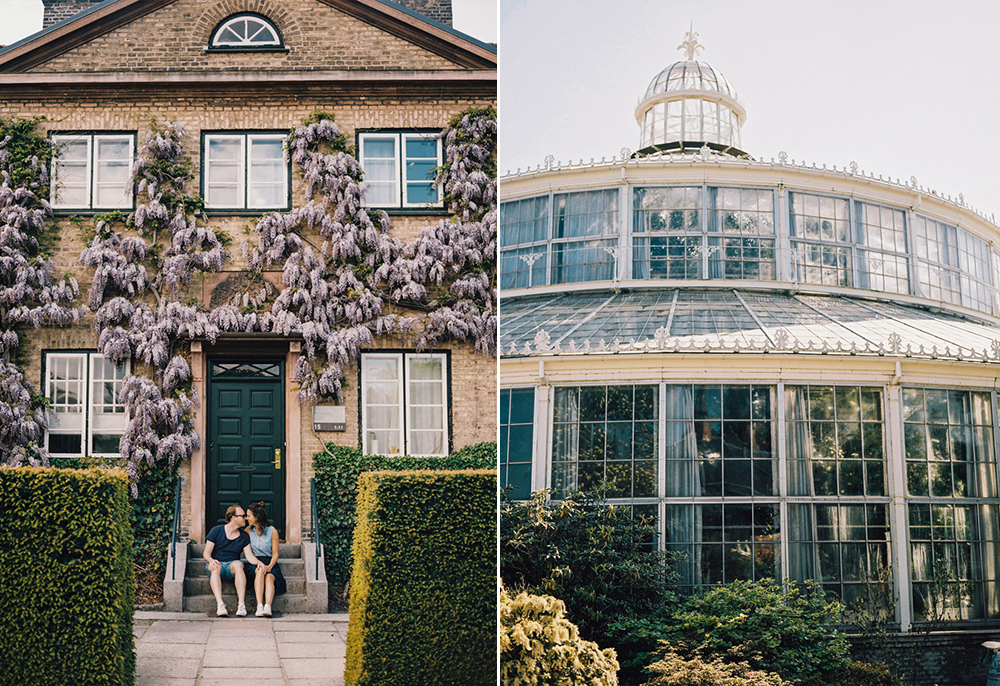 If this blogpost feels like a perfect mix-match of several days it's because it is! Bram and Lyan invited me over into their Copenhagen appartment for a weekend to eat and drink with them and show me around in Copenhagen (where I had never been before). They truly are some of the most kind & warm people I have ever met. Of course I had to shoot lots of engagement photos while I was there. What an amazing bike friendly city (extra kudos for that!) with so much amazing vegetarian food as well! I love the places my clients take me, thank you so much guys, can't wait for your big day :).