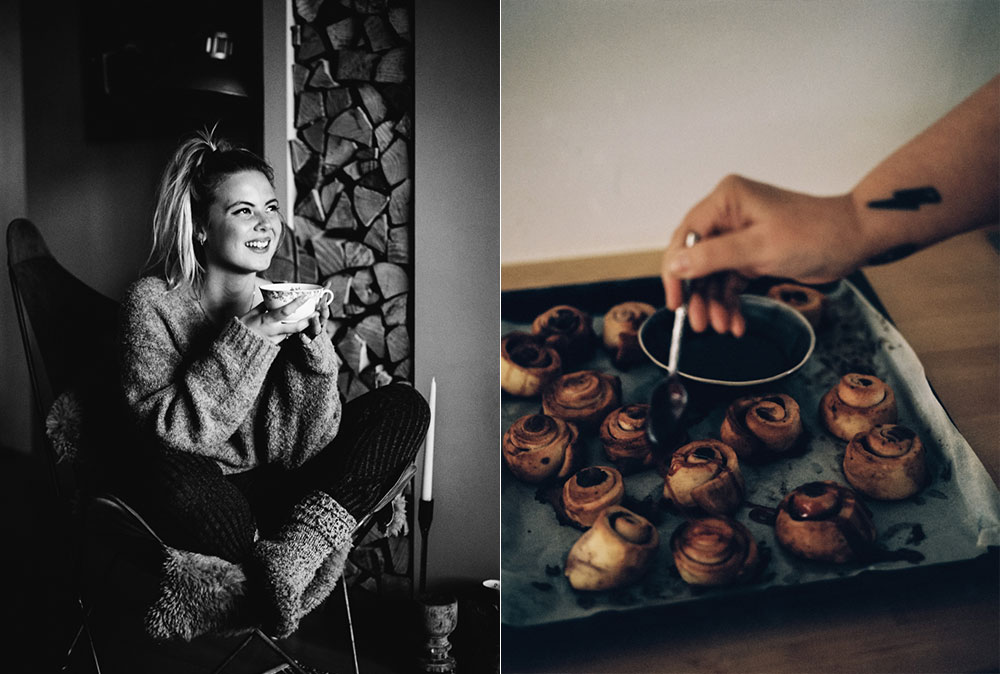 Whoaaa een volgende boek alweer! Na het grote succes van het Limonadeboek mocht ik gaan fotograferen voor het tweede boek van Arno & Mireille -The Holy Kauw Company- in samenwerking met Uitgeverij SNOR, genaamd: ZONDAG. De dag dat je lekker de hele dag in je kloffie loopt, met ontploft haar, kat op schoot en bordspelletjes op tafel. Am I right? Ok misschien is dit enkel hoe mijn zondag er meestal uit ziet, maar ik weet zeker dat het voor het gros van de Nederlanders een heerlijke dag is. Reden genoeg om vooral niet gehaast in de keuken te staan en lekker comfort food voor jezelf en je lief, je vrienden of je familie te maken. Dat is in het kort waar het Zondag receptenboek over gaat. Het is weer een prachtige bundeling van recepten geworden voor ontbijt, lunch en diner. Extra leuk vind ik het dat 80% van de recepten vegetarisch zijn. In vier dagen tijd heb ik samen met Arno, Mireille en stylist Judith het hele boek vastgelegd met mijn analoge camera. Het ging zo lekker dat we de laatste dag hebben afgesloten met een paella-diner in de tuin van Judith met onze partners (zie foto hierboven). Wat een feest!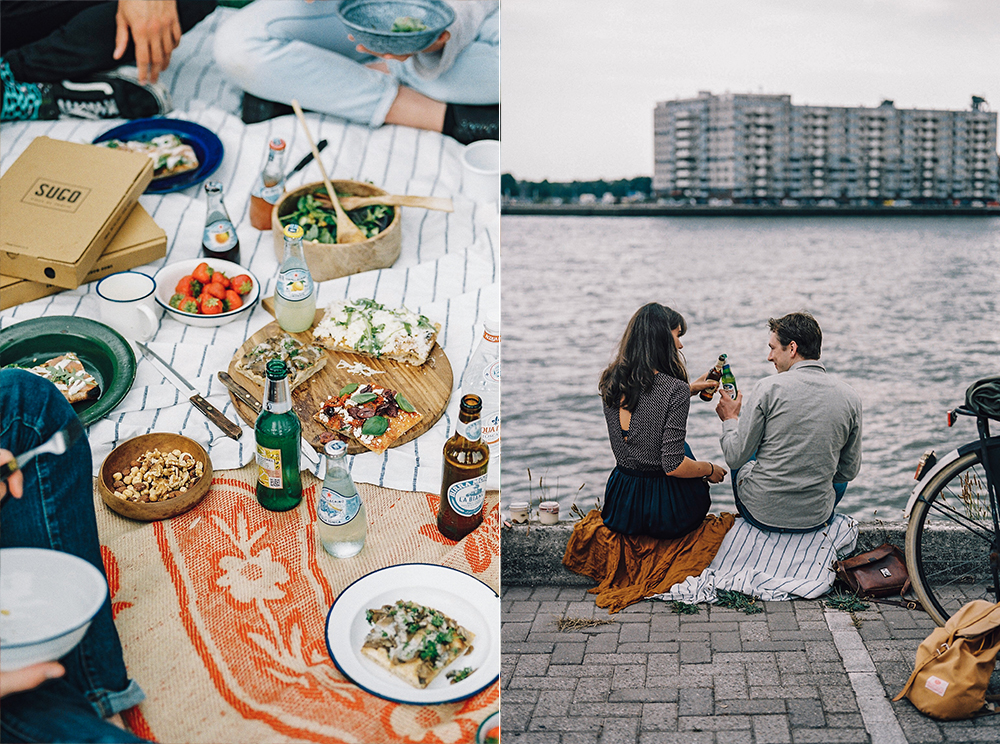 Don't you just love how easy it is to order some food and get it delivered right to you at any place, any time? Or just get some take away, take your bike to the river and have a romantic dinner for two without all the kitchen stuff? It's just so easy! Well I sure do now and then (not too often or I'll get lazy)! And my guilty pleasure is pizza. That being said, it was so much fun to do this shoot for SUGO pizza together with stylist-friend Anne van Midden. Friends, organic pizza, italian beer, a city like Rotterdam and some killer tiramisu to top it off (seriously I have been dreaming about that tiramusi for days after shooting this!). What more do you need? Double fun to have used my own garden in some shots hihi! styling: Anne van Midden/Inspire Styling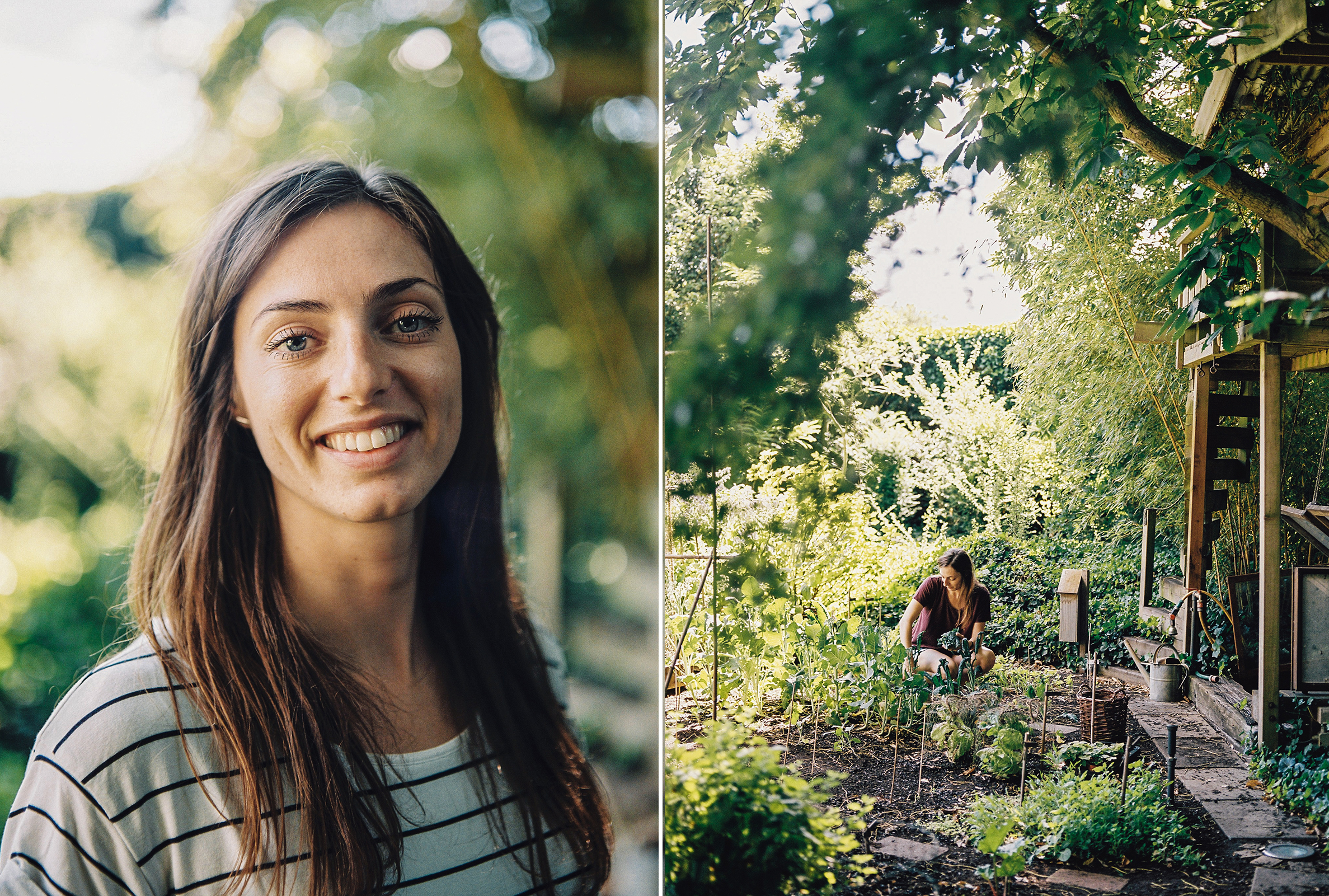 On a warm summer afternoon Floor welcomed me in her beautiful green vegetable garden. As I was just making my first steps into growing my own vegetables (since we moved and I now finally had a garden!) this was so much fun to learn from Floor and photograph her. I think there should be classes in school teaching our children how to grow and harvest vegetables because even though a vegetable garden like this is a lot of work and can be very hard there are some vegetables that are fairly easy to grow. Did you know that during World War II you had so had 'Victory Gardens' where people grew their own food to provide for themselves, their family and to not use all the food that was supposed to go to the troops? It's a very interesting read. Anyway, back to Floor and her garden! Follow her Dutch blog Floor's Moestuin if you are looking for any tips & tricks for your vegetable garden.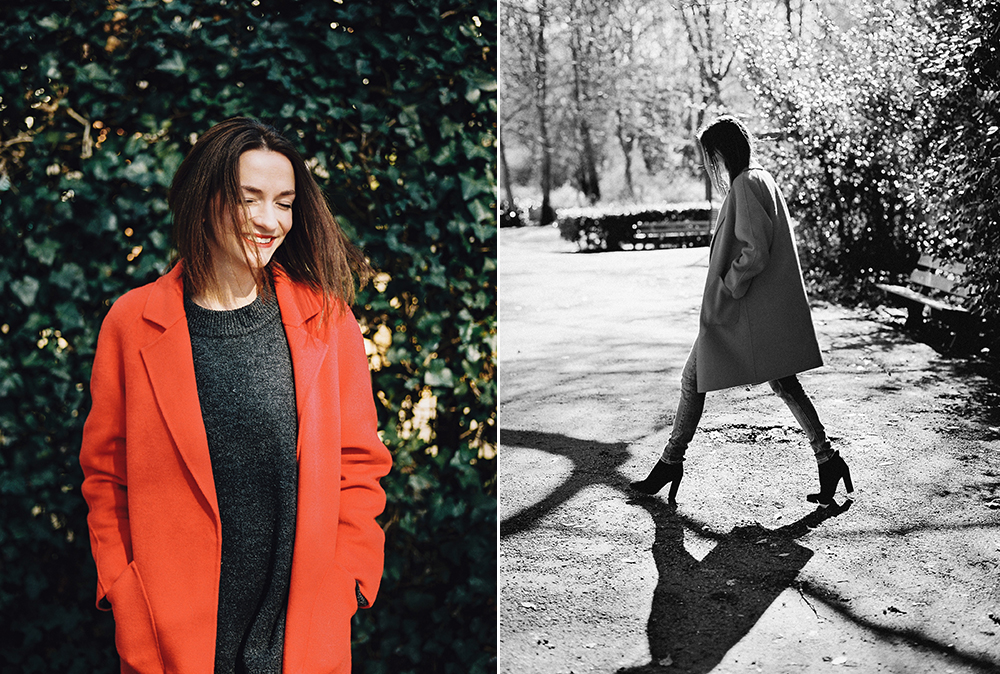 I am so glad this talented lady mailed me to do a portrait session for her new website. Thyrza sings, writes, acts and does voice-overs, she is truly a busy bee and such an uplifting spirit to be around. Looking for some portraits of yourself? Drop me a line at dearhanke@gmail.com for all the info & get the magic started! Bewaren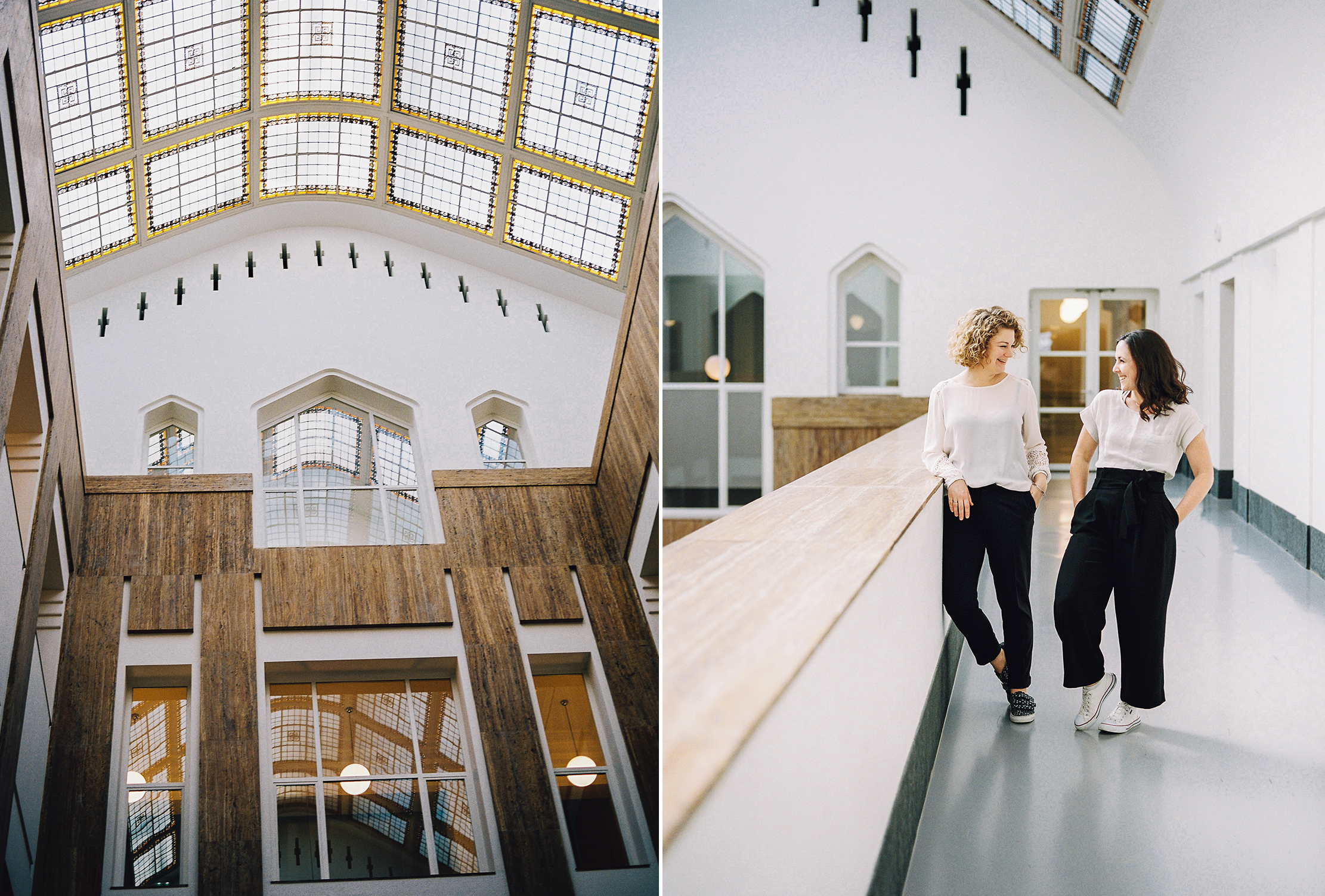 Some of the portraits I took for Avenue Lifestyle who is now owned by not only Holly Marder but also Hedda Pier. I am so excited for these ladies to merge into 1 rock solid business. Taking (business) portraits is a field of photography I enjoy very much. This location Spaces in The Hague is a dream! Check out the full story here. In need of (new) portraits for your business? I would love to think along and create something beautiful for you, contact me to get started!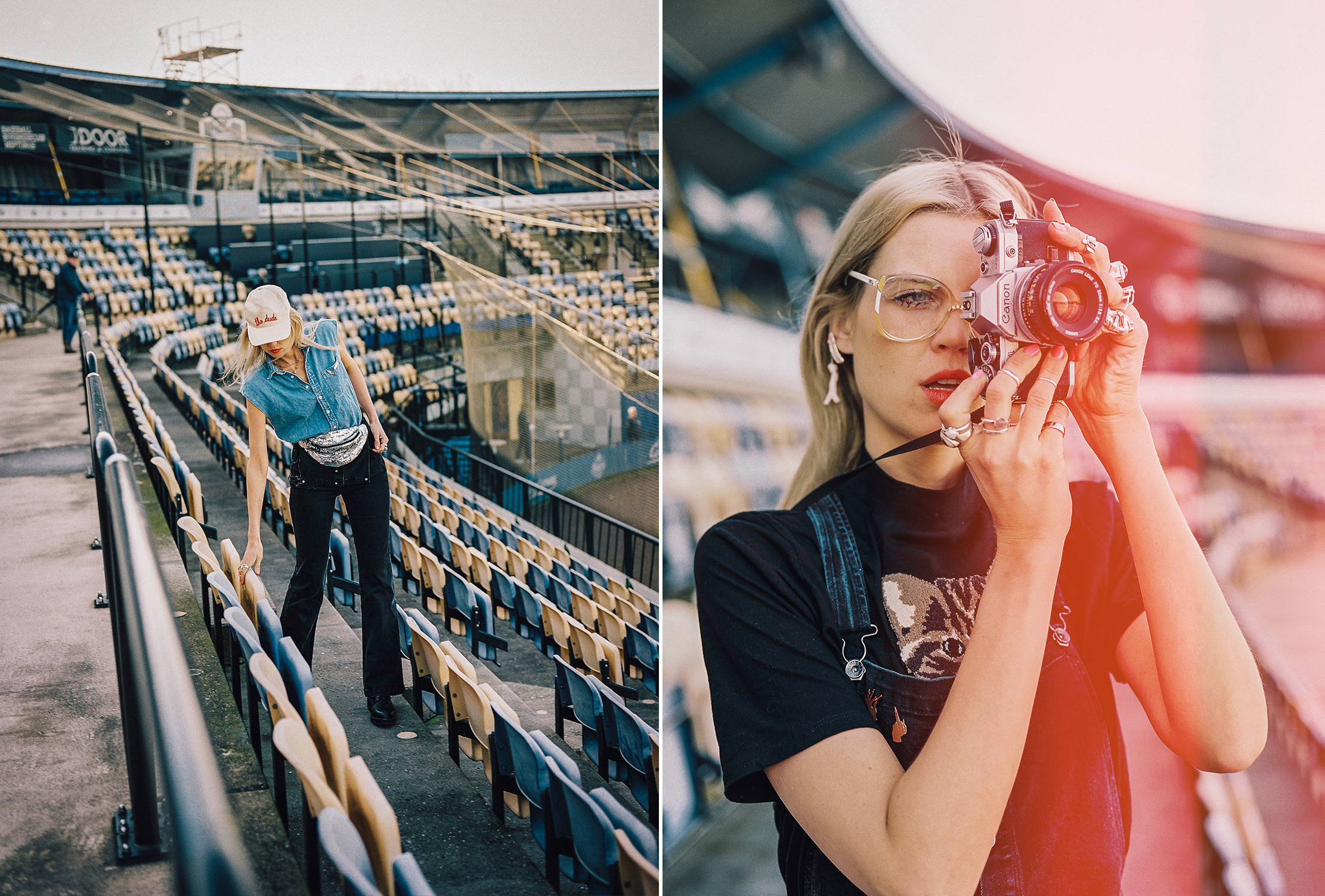 Some of the many photos I took for the new lookbook for The Sassy Girl. I love how I had complete freedom to come up with the idea and location (thanks Neptunus!) for this lookbook. It has been a super fun morning shooting with these amazing girls. Check out The Sassy Girl for a good dose of girlpower and shop the coolest pins of the block! Model beauty: Cathelijne Blok.