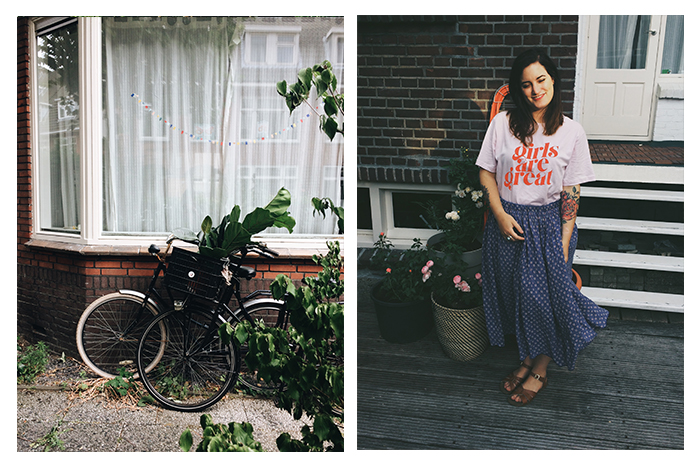 New home
Hey guys! If you follow me on Instagram this might be old news but if you don't: we moved house! From our 30's appartment to a 30's house (pre-war, I cannot wrap my head around that sometimes), we really love the style of these old houses. Only 500 meters further but what a difference. From a studio-appartment we now own a real adult people house with 2 (bed)rooms, a beautiful fishtail floor and a garden, can you believe that? Although we were very sad to move with 1 cat instead of 2 (we had to let Flink sleep in months ago because the cancer came back…I really needed some time to process this and didn't really share it on the world wide web) this also felt as a new start without all the shittyness from the start of the year concerning Flink and my health.
Start of June we got the key we immediately went to the new place to start making adjustments (with help from our parents and brother in law) and hours later in the evening we decided we just wanted to sleep there as well so we unpacked the mattress and went to the old place to pick up Beer the cat and slept in the completely empy place. This felt so good! The three of us together in the new home. With help from over 20 amazing friends (thank you soooo much guys, you know who you are!) over the next 3 days we moved mountains and all was ready for the rest of the stuff to move in. Some phone shots of these first few days: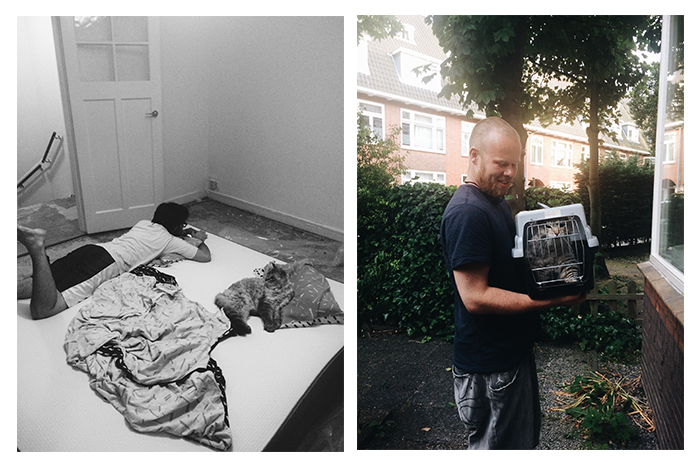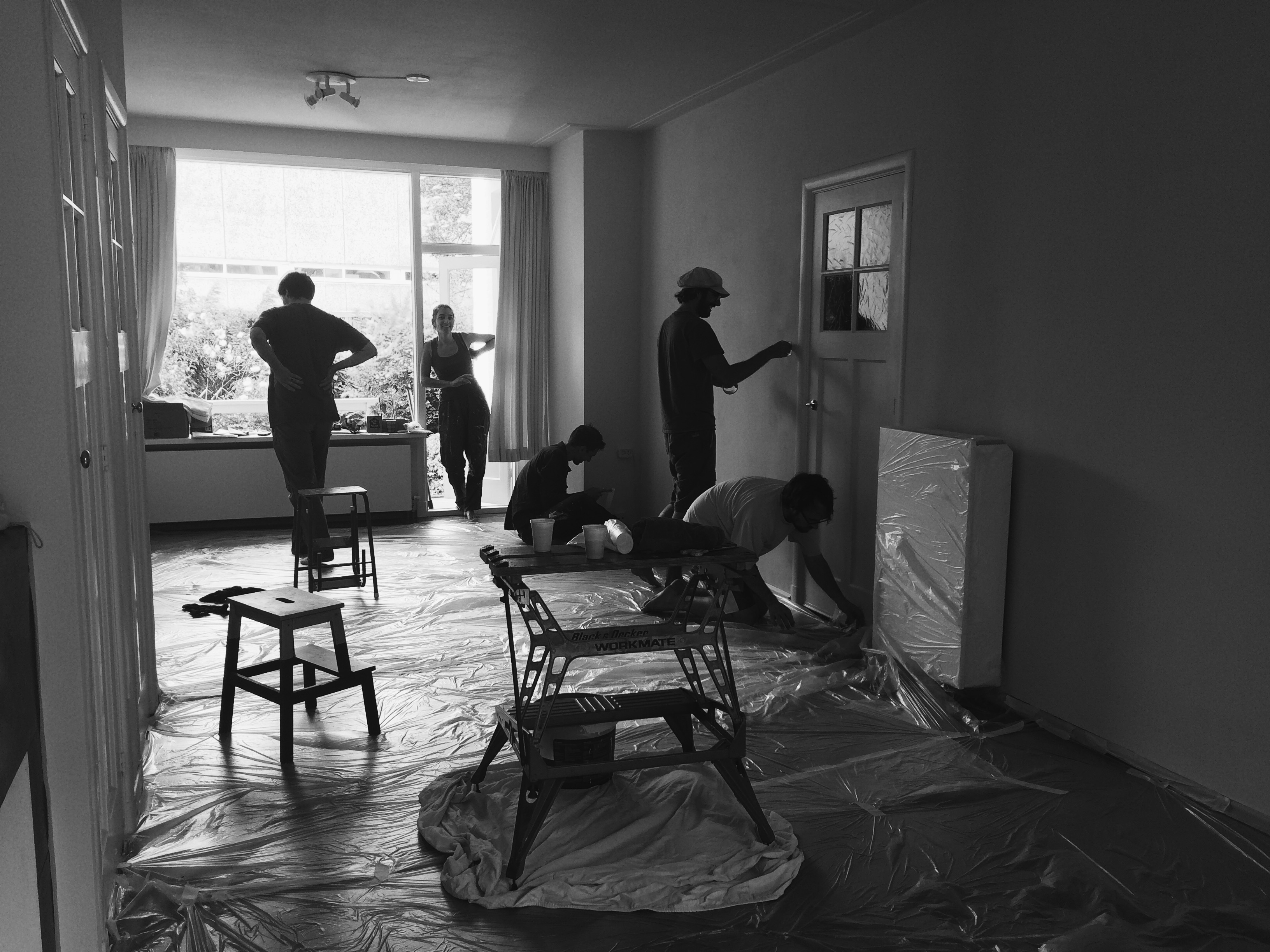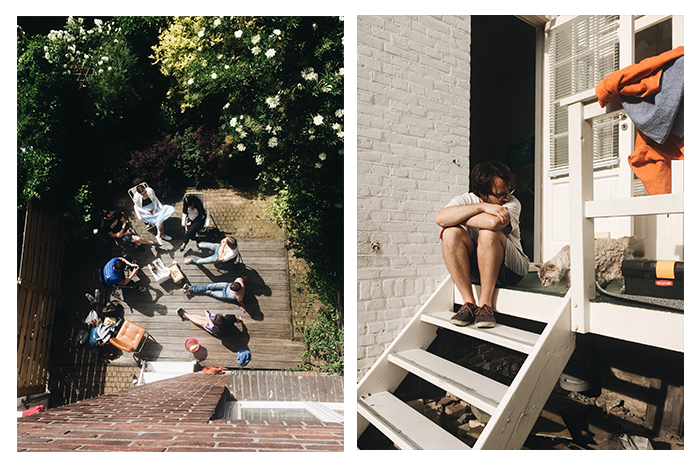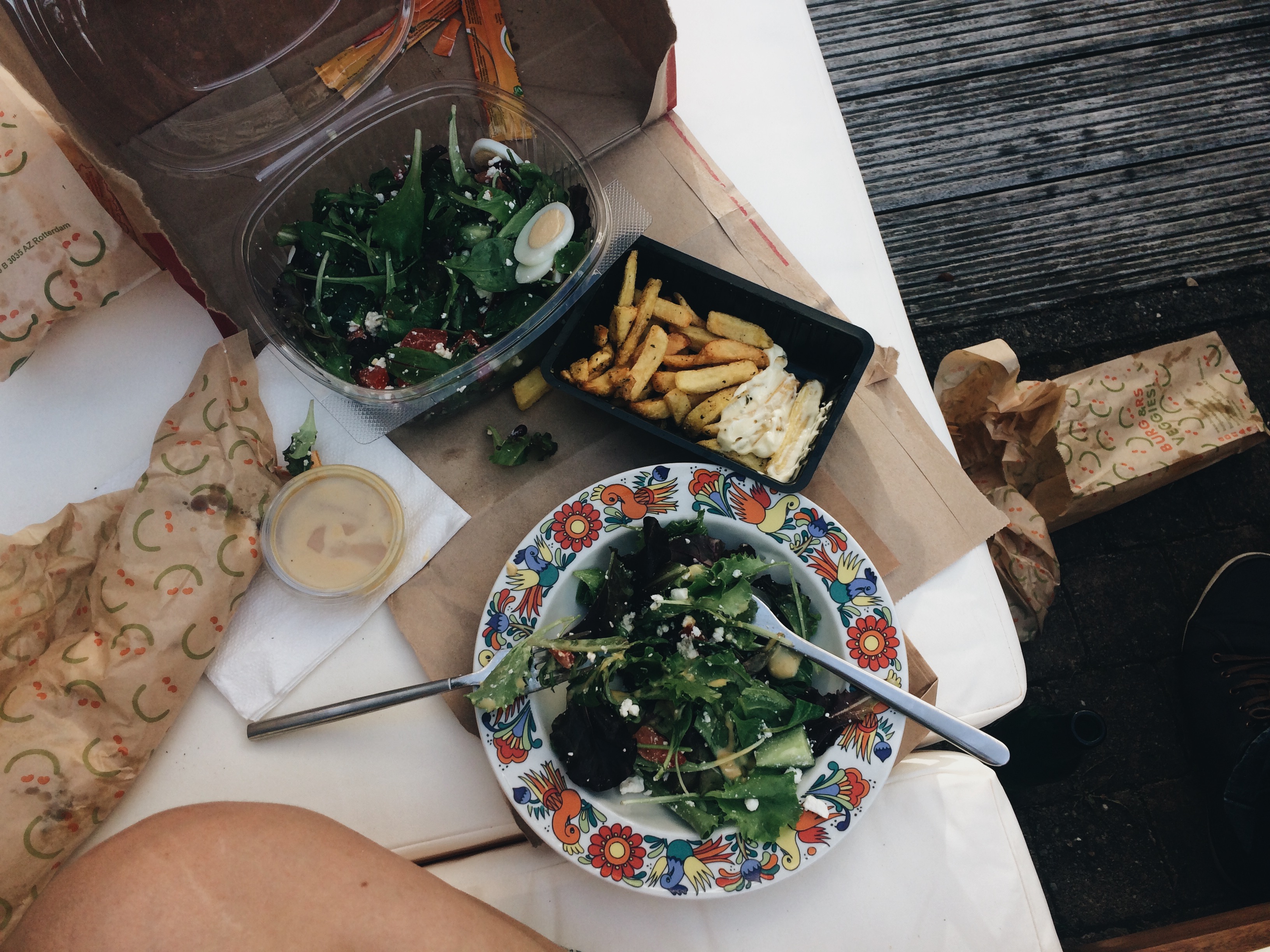 I am not a very practical person, I always follow my heart. This also meant giving the garden all the attention over the actual house :). I never thought I wanted a garden that much until the moment I got one. So in the weeks before we got the key I made a plan to keep the garden as it is now (we want to change it completely one day but not right now) but make some small changes so that it would be fine for the upcoming summer. This way we save a lot of money. So…I knew I wanted two things in our garden: a small spot to grow some vegetables and roses.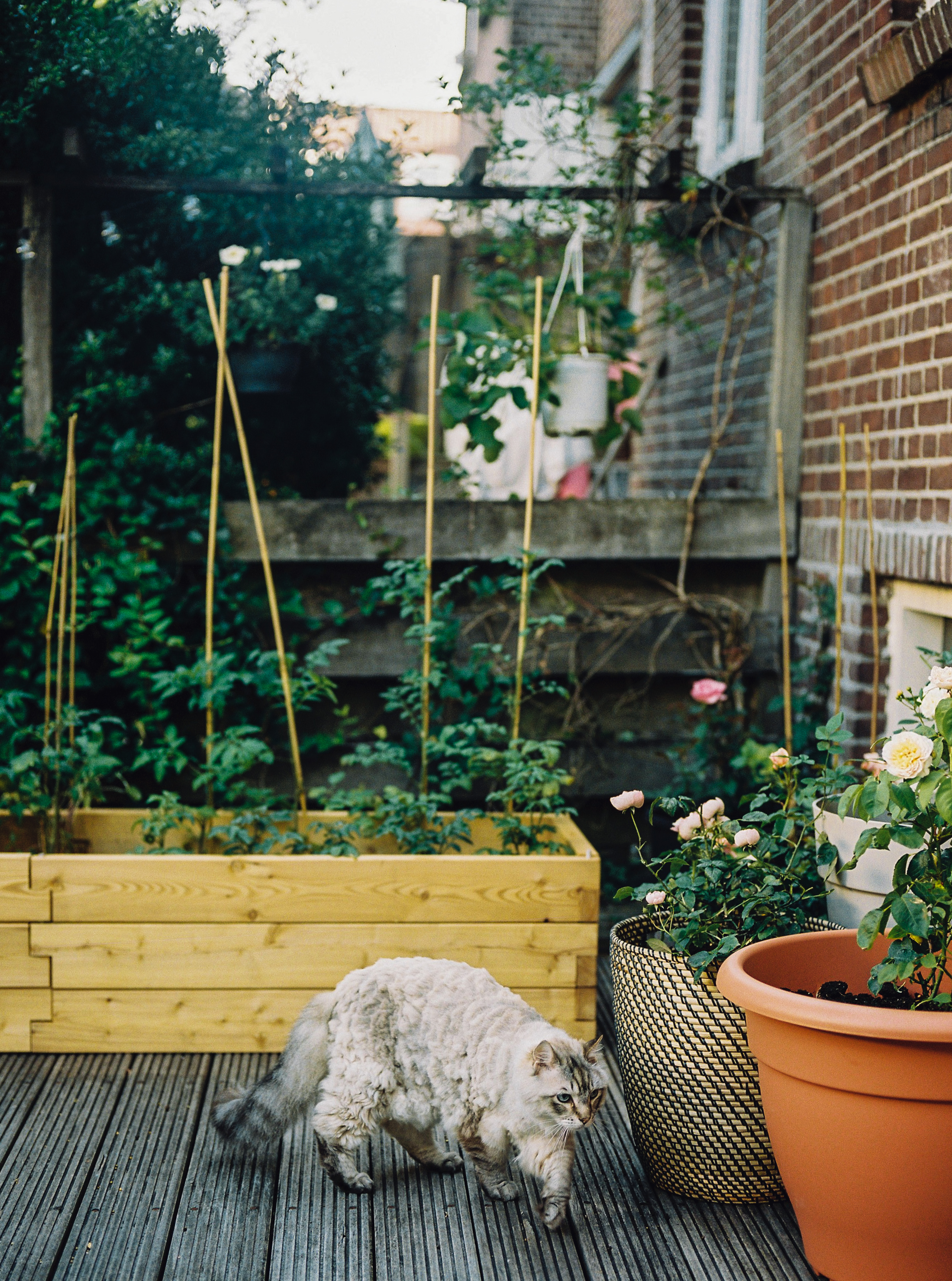 Raised beds for vegetables

I started with growing vegetables from seeds when we were still in the old place around April/March. It was too cold to put it outside anyway and by the time we would get the key everything was strong enough to be placed outside. Aside from the fact that our whole house was full of tiny plants this worked like a charm. The sunniest spot in the garden was unfortunately already paved so I decided to go for raised beds to avoid getting all these tiles out and it also gives me more control over the amount of water the plants will get, since it can easily drain out of these beds.
I am so in love with these raised beds from SmartLife by Witbosch I picked two for my garden. They arrive flat in boxes, you don't need any screws to put them together and best of all: they are made from wood without any chemical stuff in it and are eco friendly. In the end they will last way longer so totally worth the investment in my opinion. You can completely design your own raised bed. I choose an extra high one for the sunniest spot and a 'normal' small one.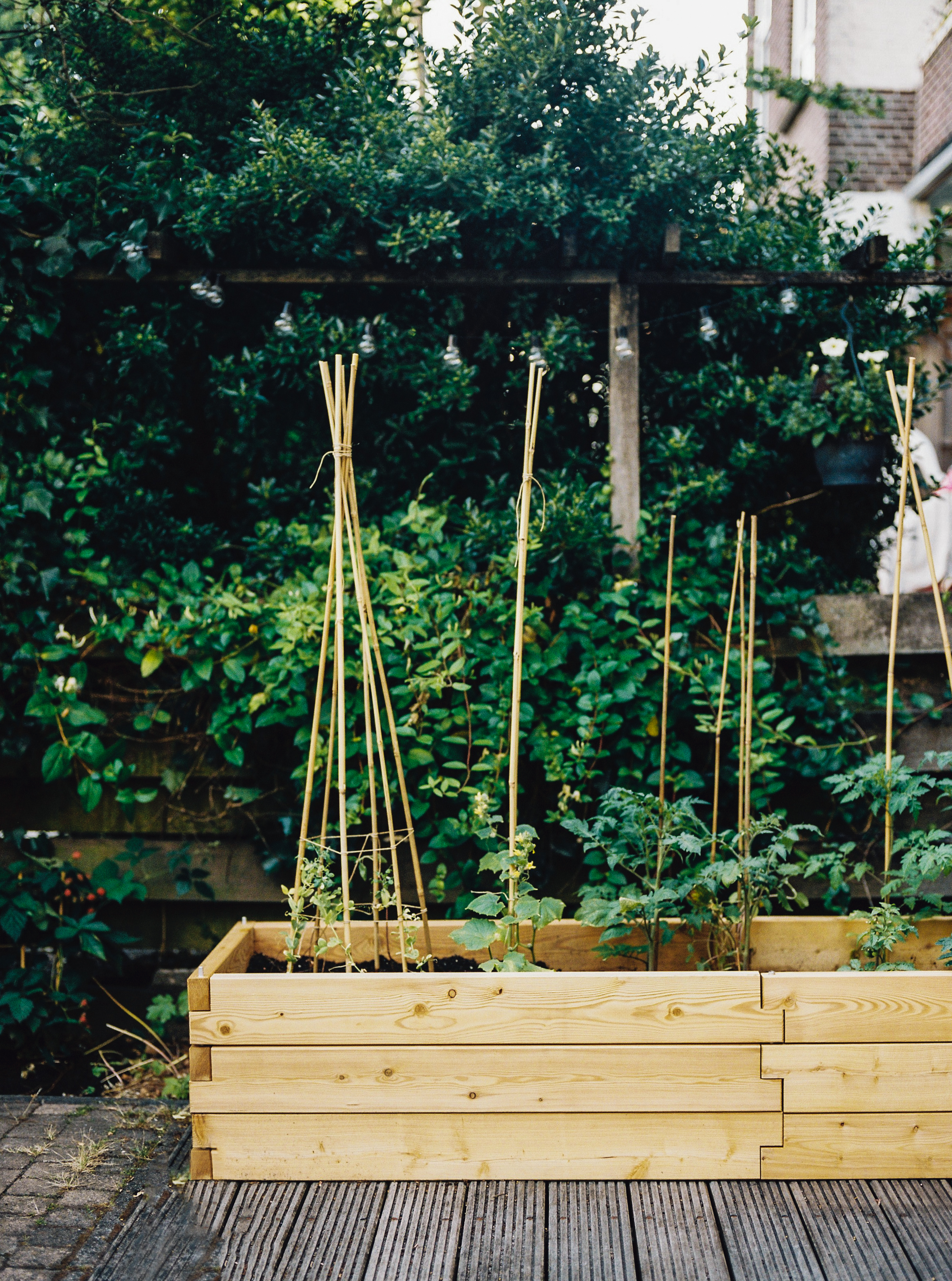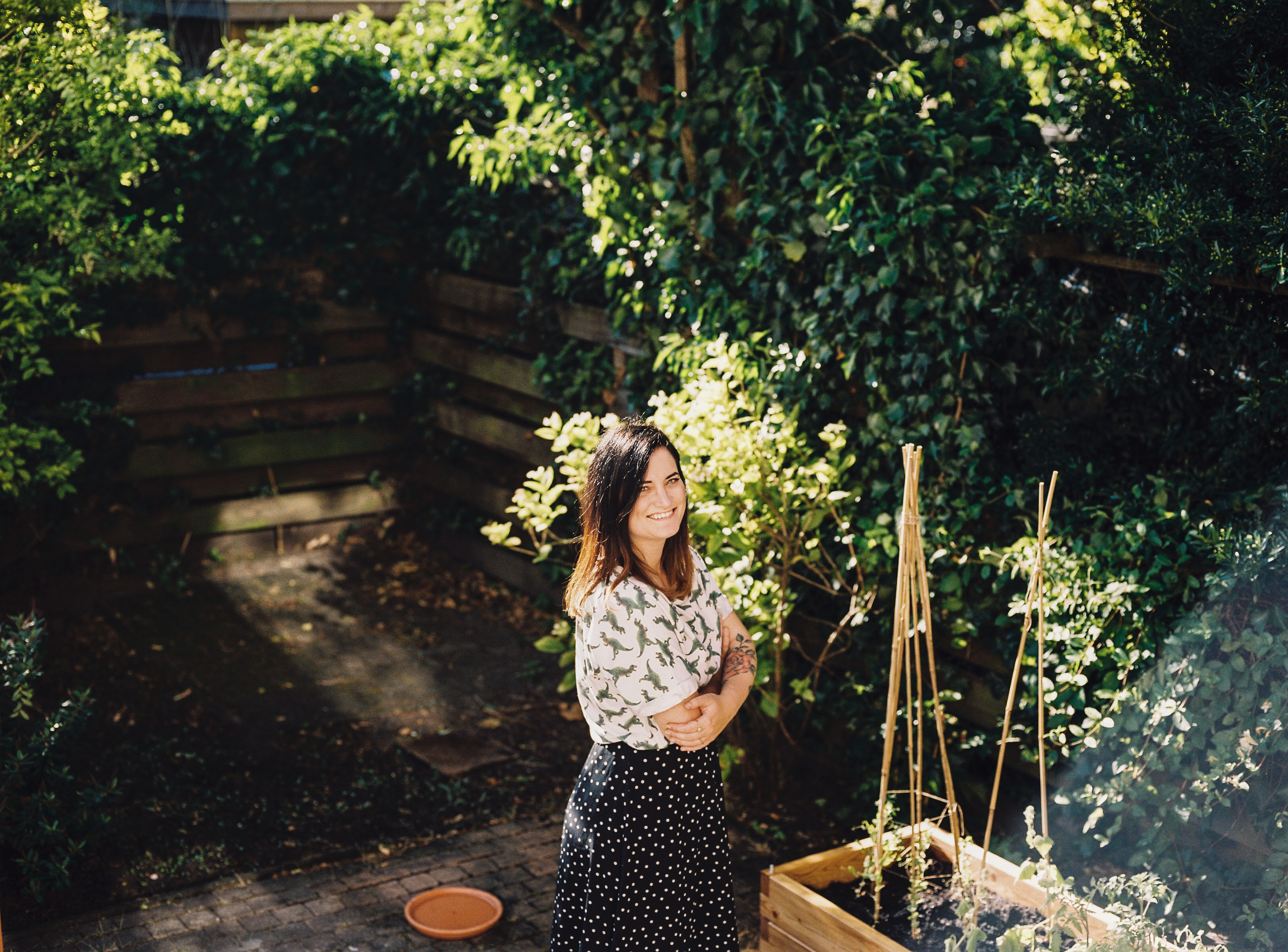 Everything is growing insanely well! So far I planted: tomatoes (lotsss of tomatoes), beans, pumpkin, cucumber, zucchini, sunflowers, basil and blueberries. It's the best feeling to see it grow day by day and actually being able to harvest food from your own garden. It's a learning process though: I don't know anything about growing vegetables but I dive into books and the internet daily to learn more and more about it. This first year is a try-out to see what works for me and what doesn't. I can't wait for all these tomatoes to turn red so I can serve pasta to my friends :). Some phone shots: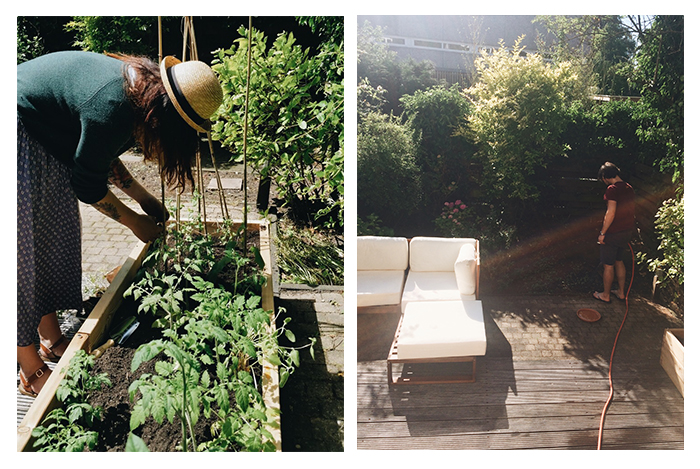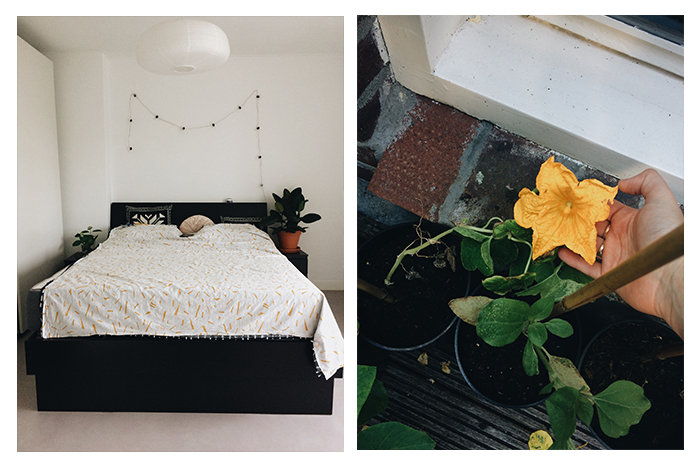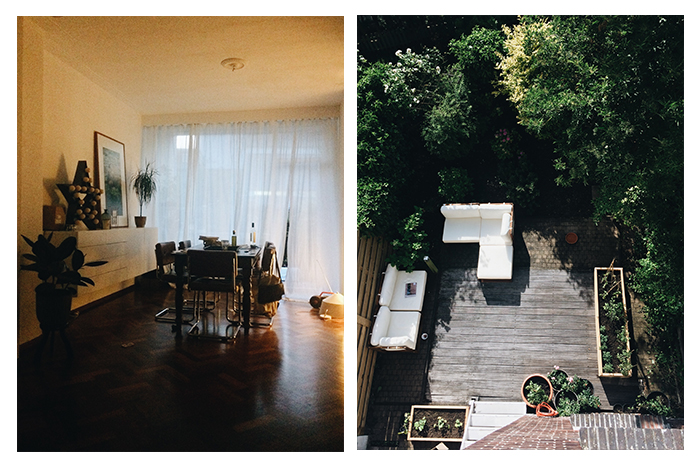 Roses
Oh my…not a big surprise probably coming from a girl with rose tattoos on her arms: I love roses! A rose bush always stops me in my track and I can endlessly enjoy it's beauty. So I had to have roses! Again, since the sunniest spot of the garden was paved I had to be a little creative about how to get these roses there. I went for different sized post and spend days and days on Google finding as much information as possible about all the different types of roses, colors, etc. The pots are from Ikea, Elho and 2 old ones I found in the house. I bought 2 climbers and some bushes in mainly peach and apricot colors. I realise they might stop growing eventually because they cannot root that deep now but I hope they will be happy in their pots until we will change the garden in a few years.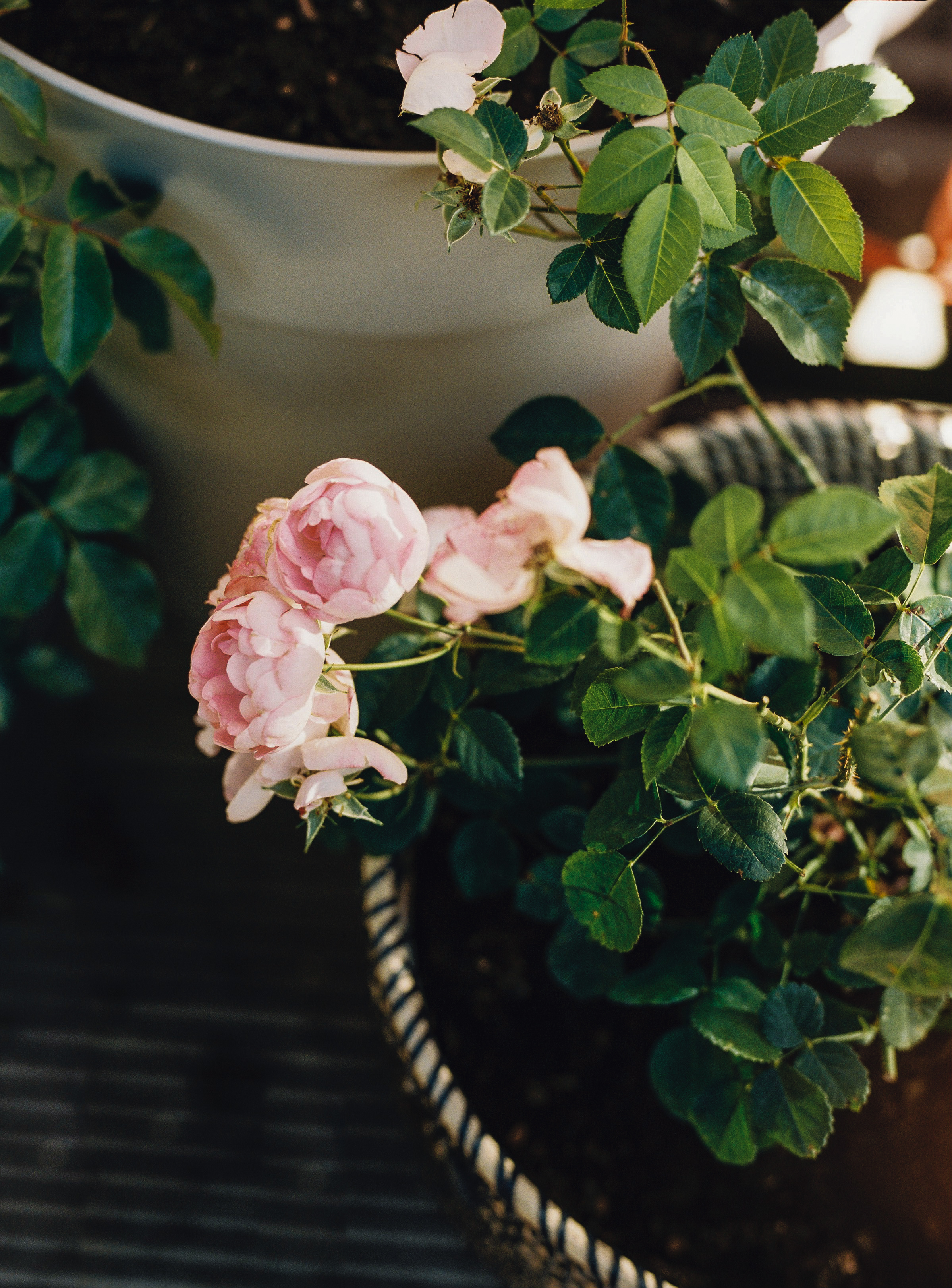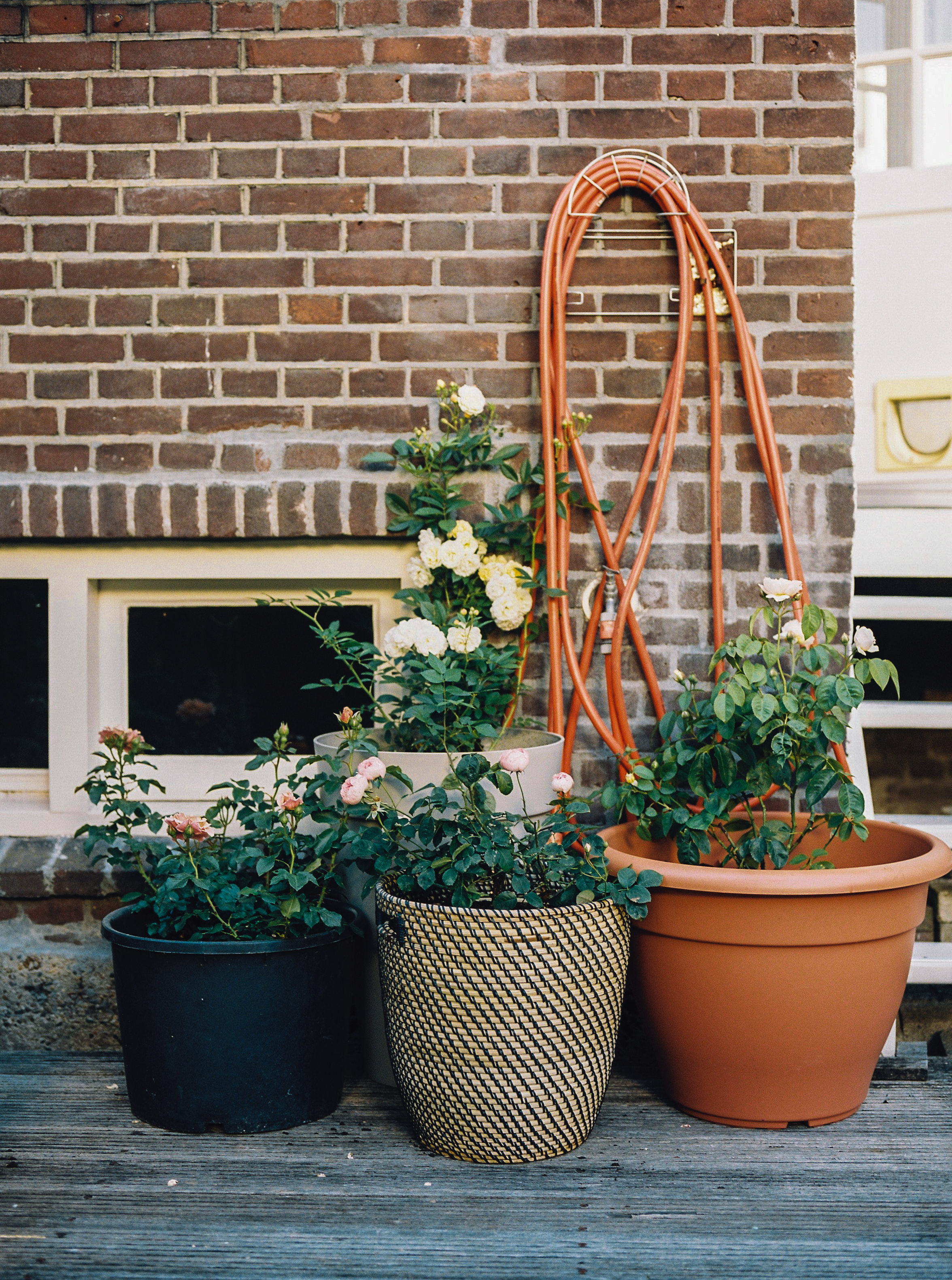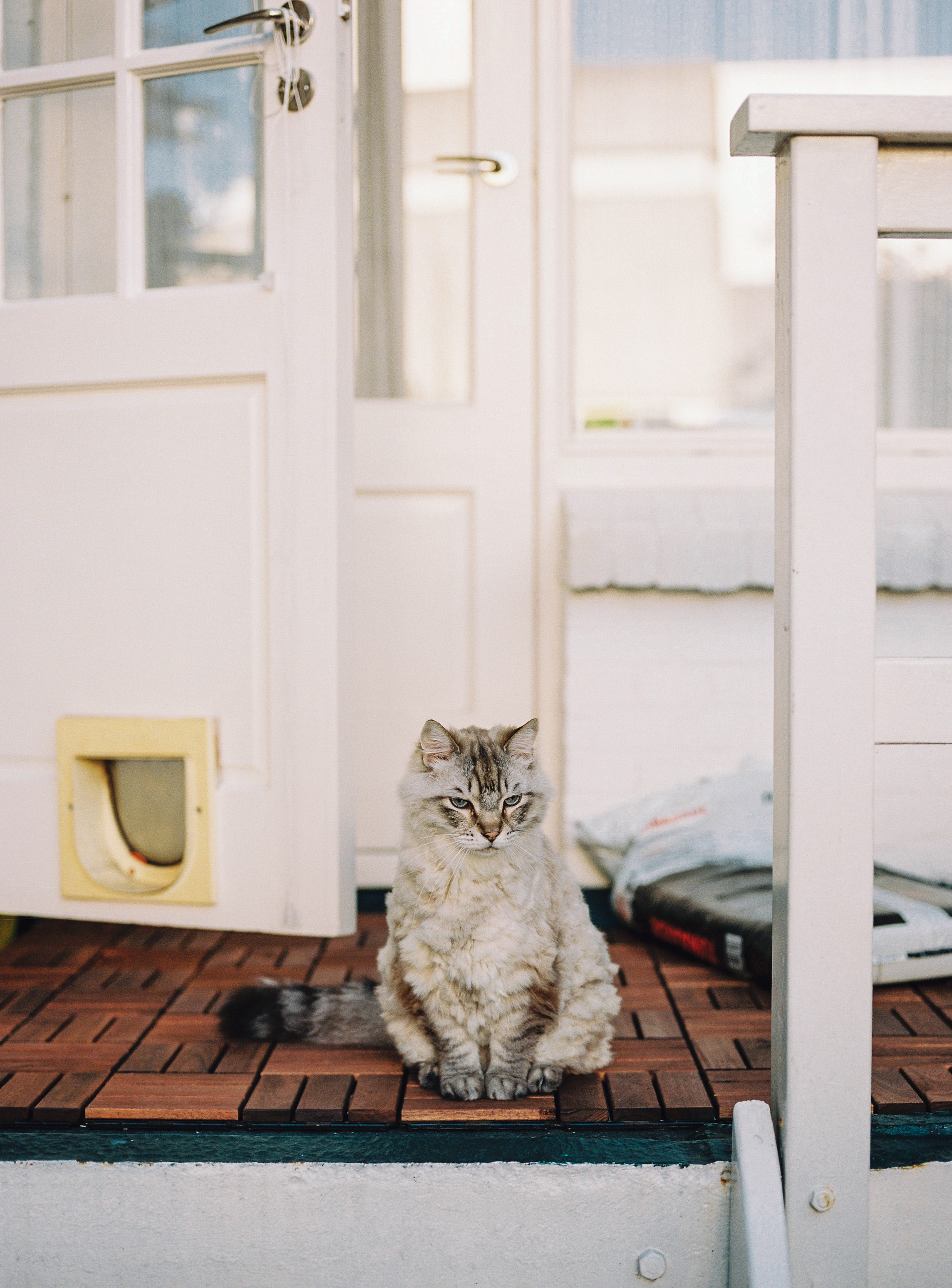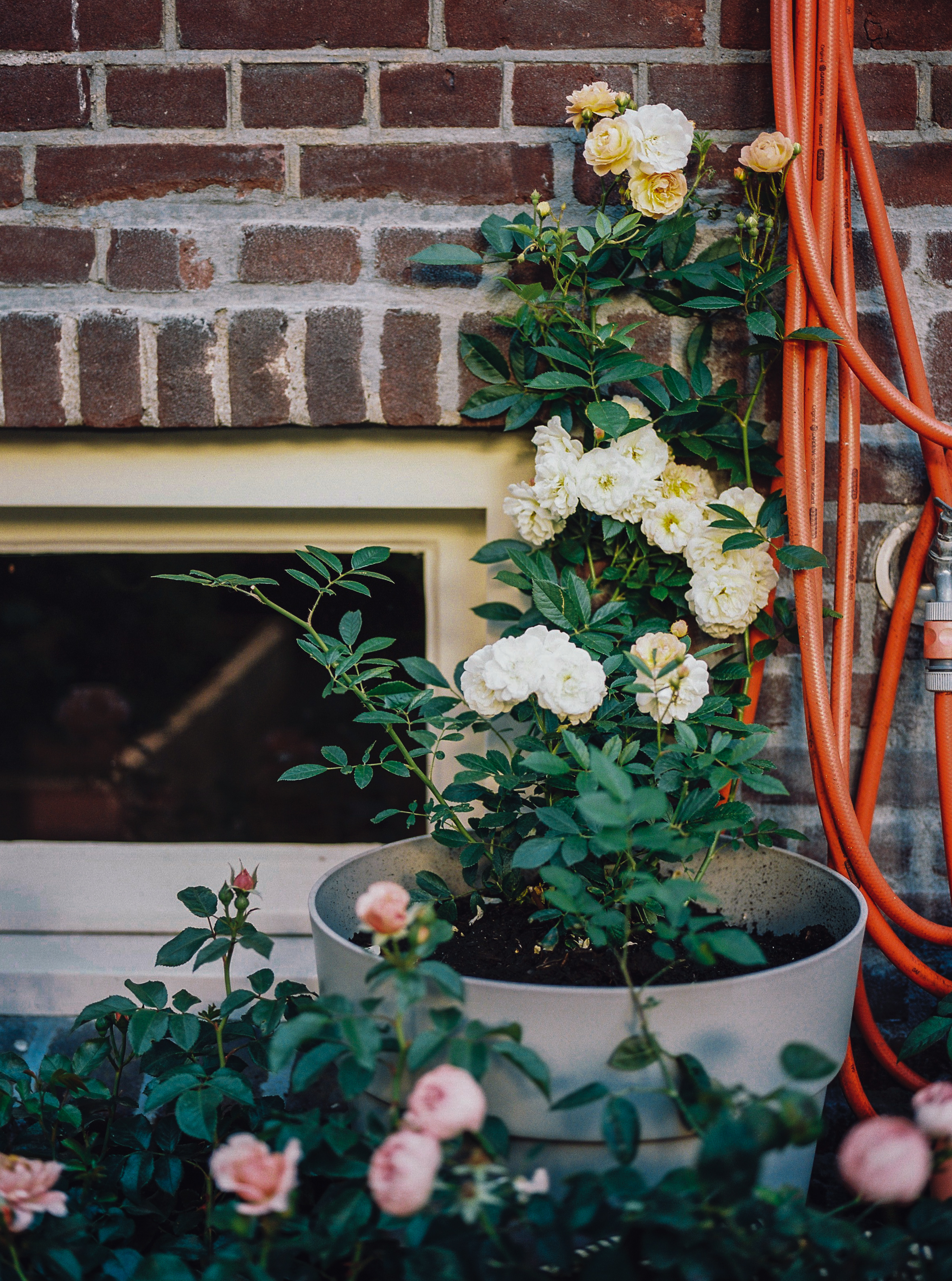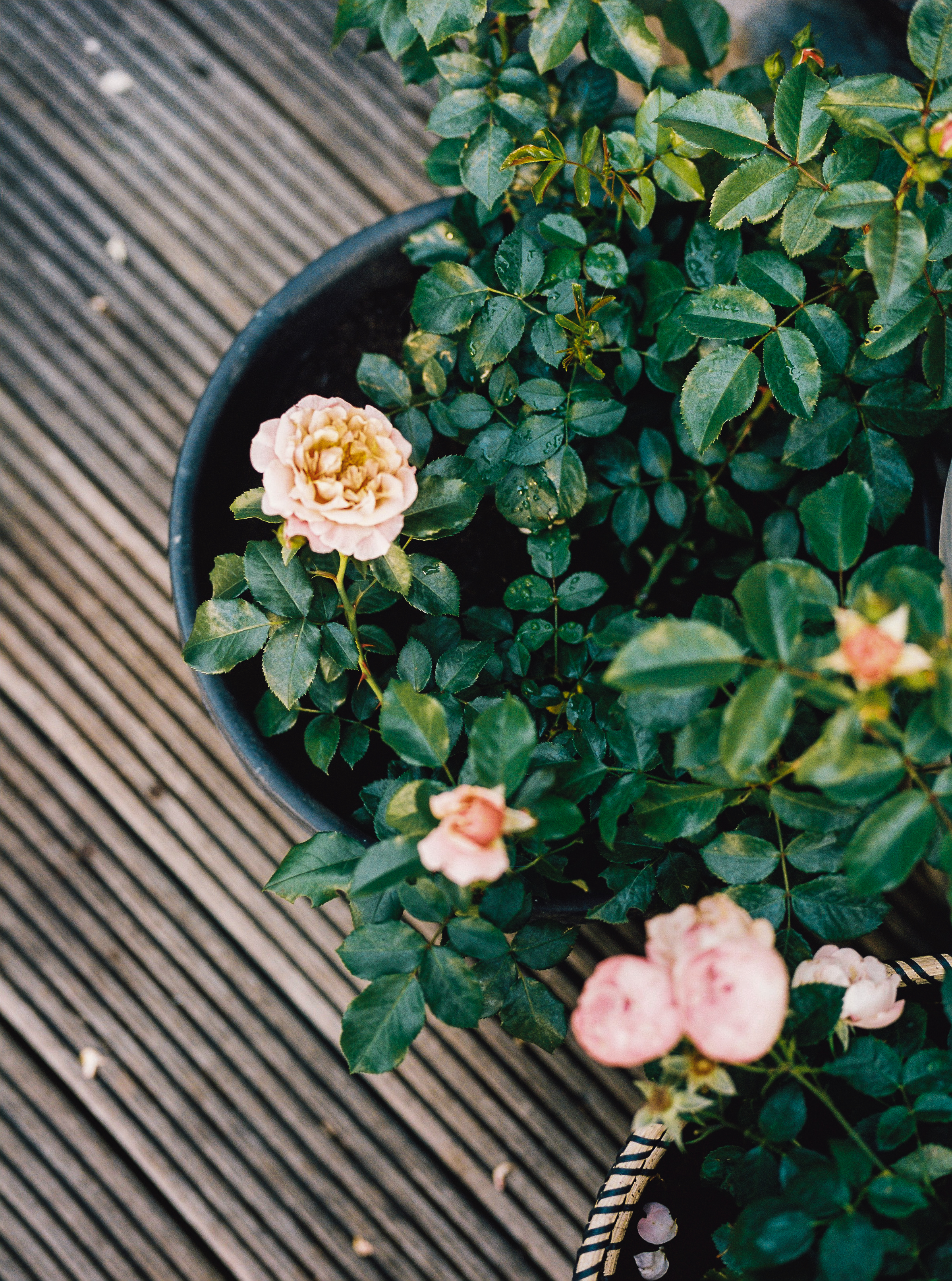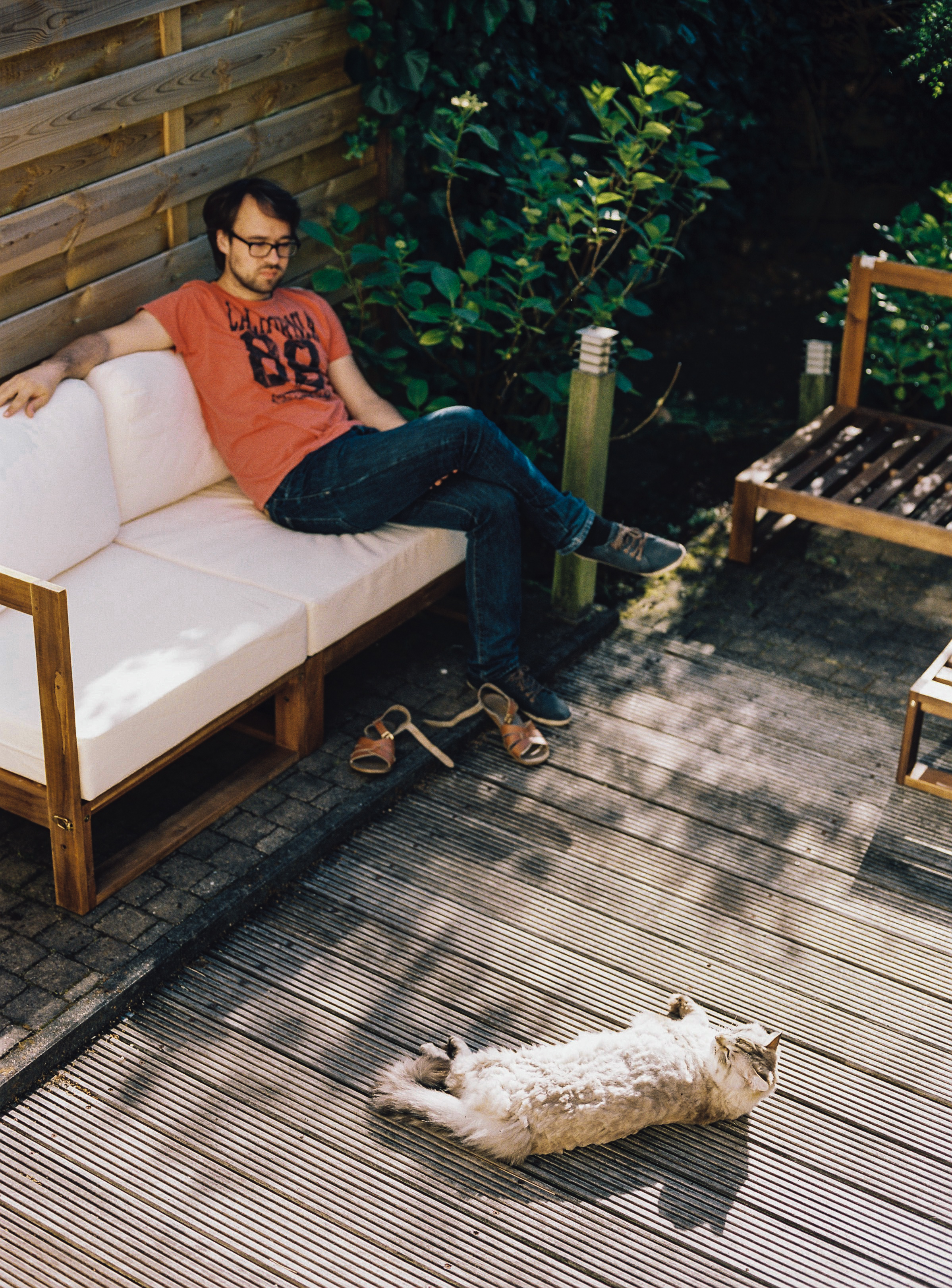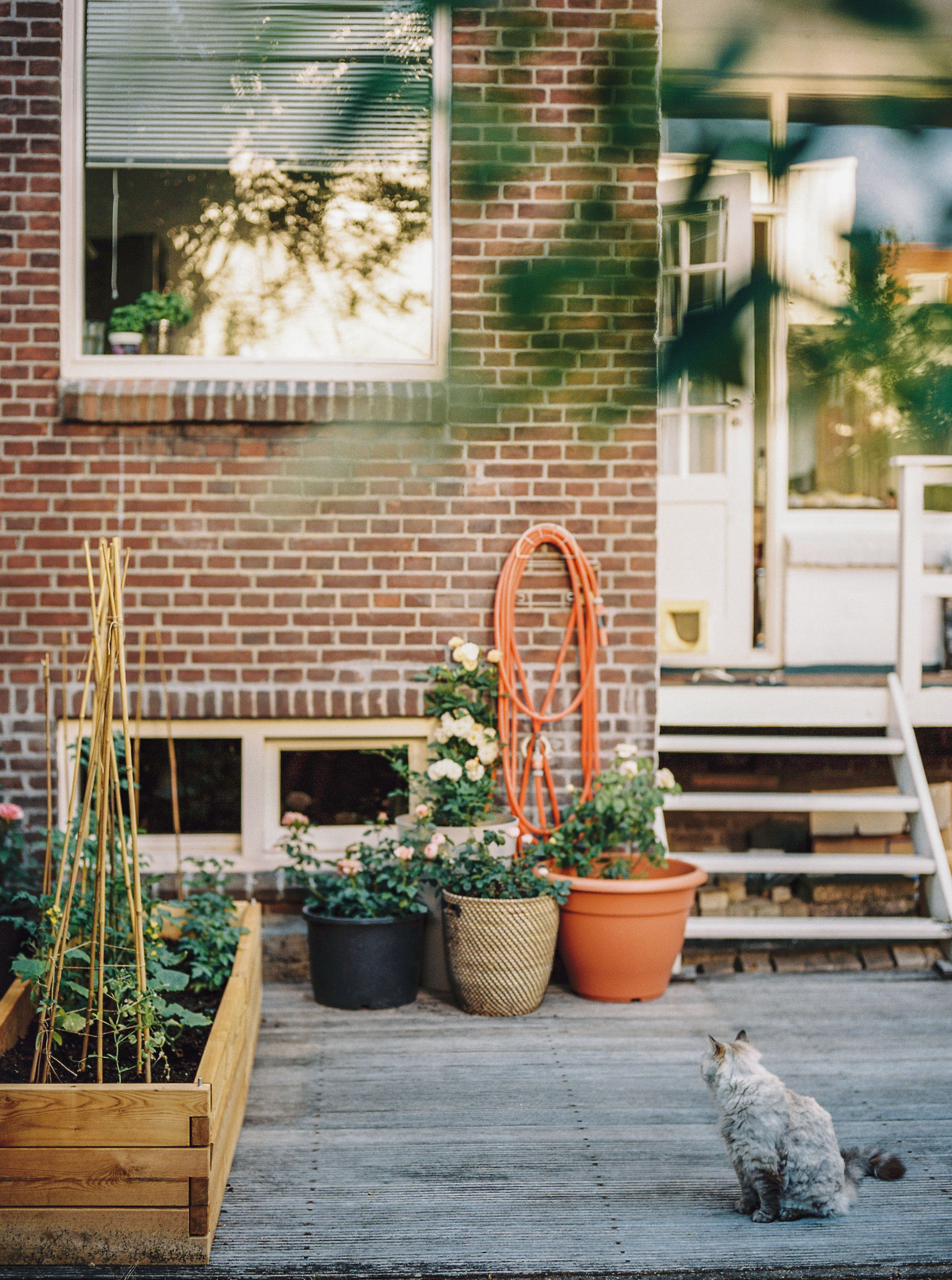 As you can see, Beer enjoyes the garden a lot and he follows me around the whole house. I guess he is a little bit lonely now that his brother is gone :(. We decided to adopt a new kitten after our wedding in September. He is soooo cute and fluffy I cannot wait to show him to you!
I hope you enjoyed this little peek into our new home garden and that it inspires you to grow or plant some stuff yourself. Even if you only have a small patch of land or a tiny balcony. It's good for the bees, birds and also in general better to learn more about growing vegetables and buy less in the supermarket. It is proven that working in the garden is stress relieving and I can only agree to that. If you are curious about how the garden looks now (these tomatoes are bigger than I am now!) check out my Instagram stories where I share updates almost daily.
Do you plant anything? What are your ideas about this? What would your ideal garden look like? Tell me below I'd love to talk about this (obviously hihi)!