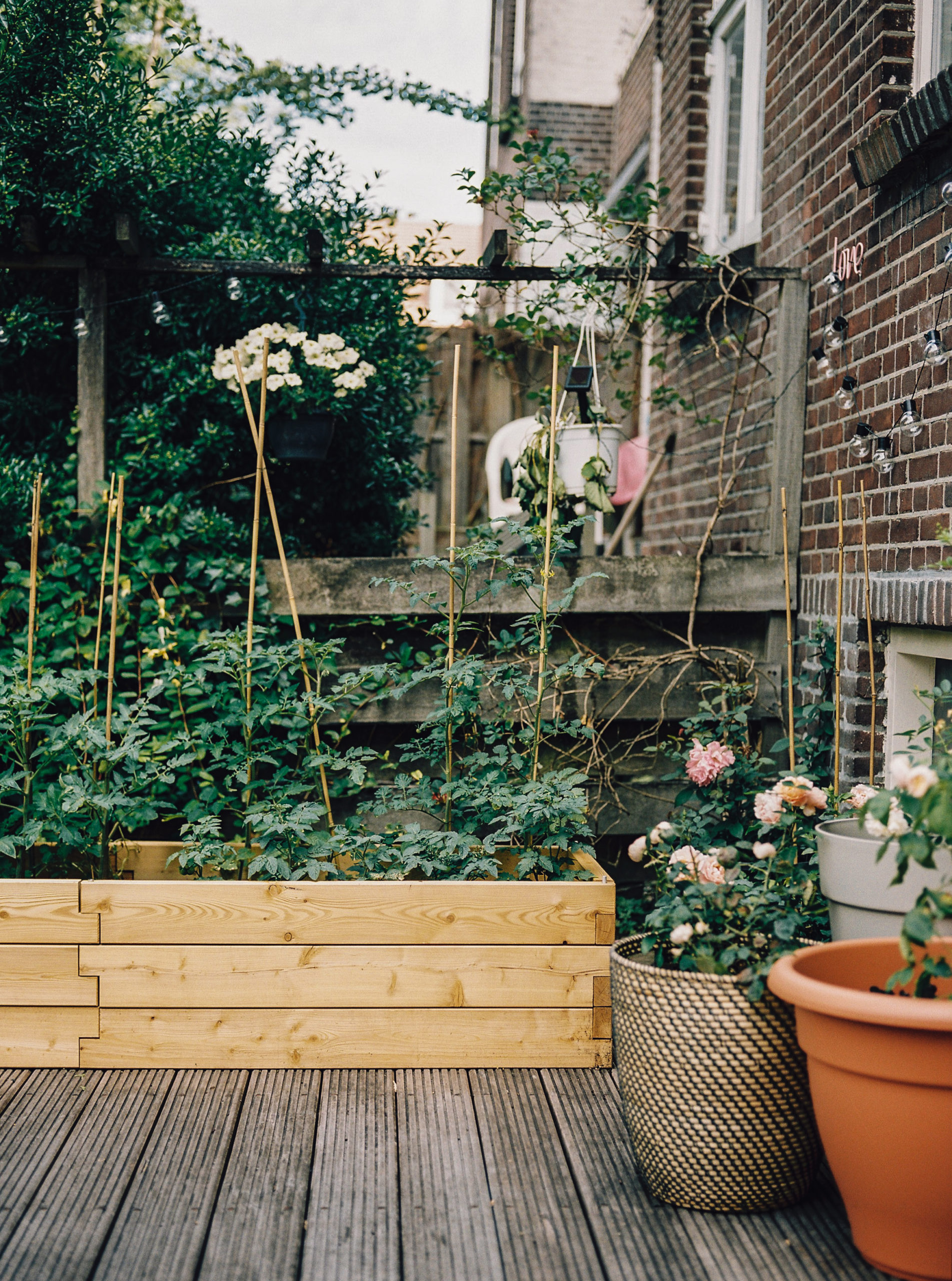 Home – July & August
While writing this Autumn is already here but I'd love to show you a bit more of our first months in the new home.
Read part 1 – june – here

Some days I still cannot believe this is our home but it sure feels like our forever home already. Like the most beautiful sunsets we have from our bedroom balcony: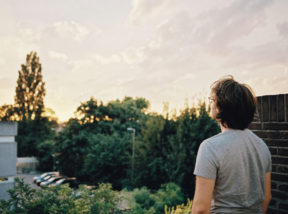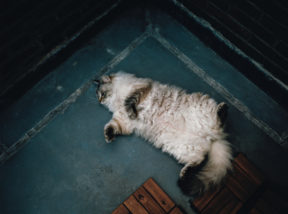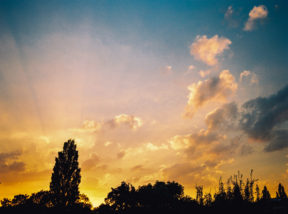 I cannot wait to frame one of the sunsets in this house below the framed picture of one from our old balcony: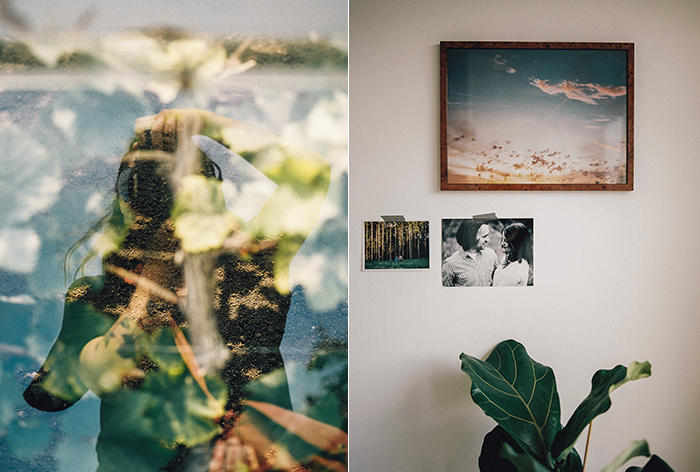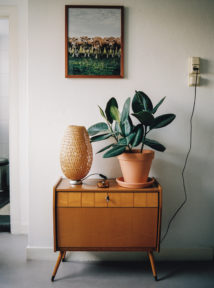 The garden is exploding. In this photo the tomatoes are still babies compared to how big they became later on. The roses are doing very these months as well. The climber is growing past the top of the kitchen window right now (in these pictures not even nearly close to the bottom of the window).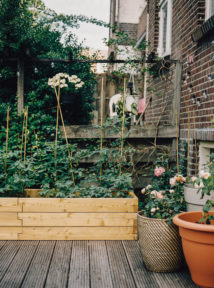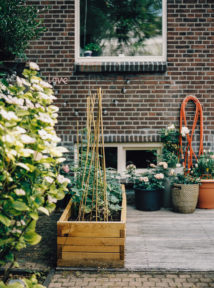 We are out in the garden a lot. Whenever I am not shooting or editing I am reading on one of the gardensofa's we placed. I read a lot now that I have an ereader, I enjoy it so much! When Mario comes home from work we eat in the evening sun. Bear is always there with me whenever I am outside.  We have friends come over weekly, just like we used to when we didn't have a garden. Truly golden days I will cherish forever. That photo of me in the red dress is not in our garden by the way haha!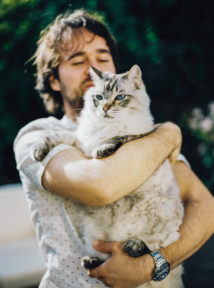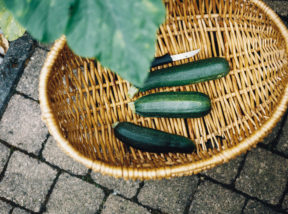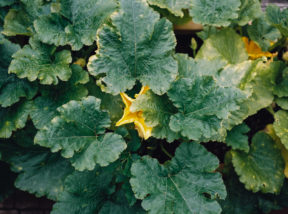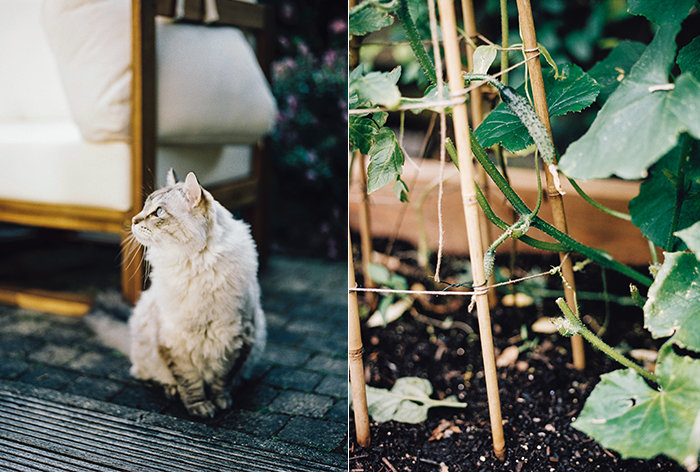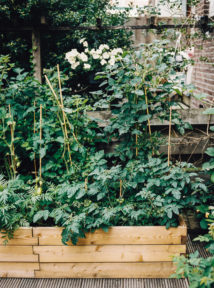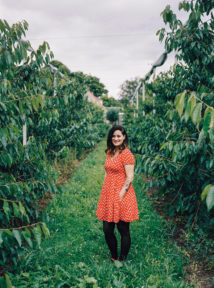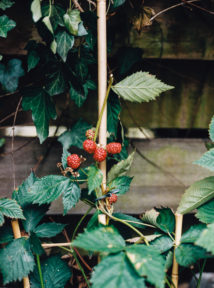 In August I can harvest bits and pieces every day, even though the summer was very wet and not super warm. Especially tomatoes and zucchini but also cucumbers and blackberries. Now and then when the weatherforecast expected storm I picked some roses in bloom and put them inside the house. They smell sooo good! But I probably said that a thousand times before.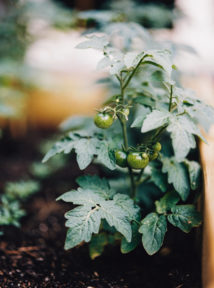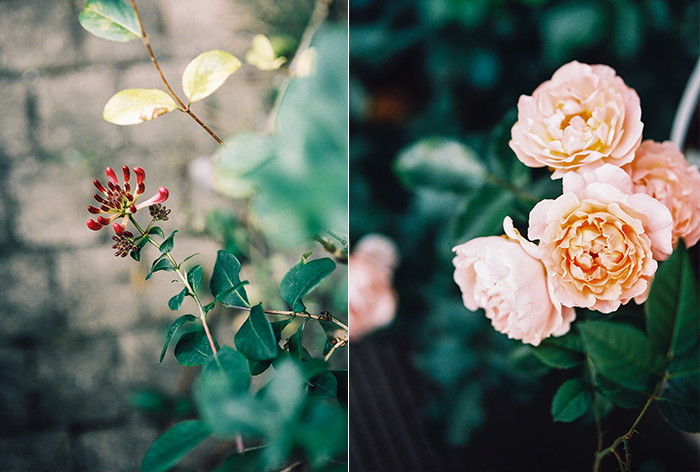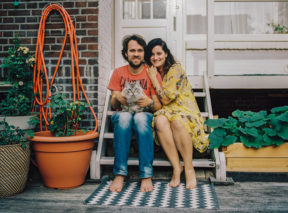 Even though August was a very busy month workwise and because of our wedding coming closer and closer I am so glad we found enough time to relax and really take a moment to enjoy these days. At the moment the garden looks far from above photos boohoo, but I love Autumn & Winter! So I am very excited about the falling leaves and that perfect Autumn smell. How are you guys holding up? And did you succesfully (or not succesfully) grow some vegetables yourself this summer?

Did you miss part 1 of my garden & home journal? You can read it here.